Microsoft has been launching popular mascot anime characters for their services.
such as the Nanami Madobe for Windows 7 and Hikaru for Taiwanese Silverlight.
And they recently launch a new girl named Claudia.
From Microsoft Japan include personification of Windows Azure cloud services.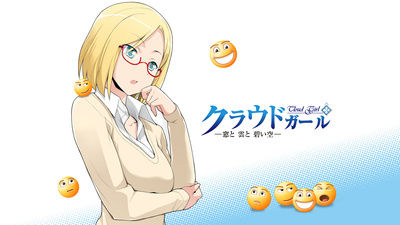 Claudia will be featured in the first of four chapters from Cloud Girl (Mado to Kumo to Aoi Sora) to explain and promote cloud services by Microsoft.
Nanami Madobe will appear in the manga as Claudia's cousin who works part-time in a computers shop.
For those who are unfamiliar on the term "cloud services", it means storing data on the network that syncs with an account and the same data can be accessed from another PC using that account.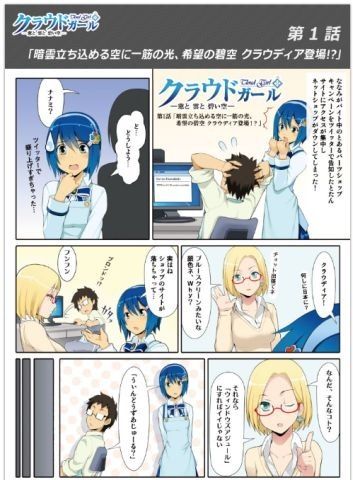 The followings are the reaction from Japan's 2ch BBS.
Wow, MS has gone insane.

Any company trying to rip off from Otakus means their having financial problem.

I laughed the Art is ok.

So they're following Taiwanese Microsoft now?

I think it's a great manga for introduing "Cloud"

Via:
Newsokku