"Duplicate invoices - This seems to be problem for a lot of people and it affects me at times too so I thought it worth a post or two.
For ease of understanding, I'll use
Conditional Formatting
to highlight duplicates where they occur. (
Data Validation
can be used to prevent duplicates from being entered in the first place)
Sequential Numbers for All Customers
This is the easiest scenario. Here is a formula that will work shown in the
Conditional Formatting
dialog box.
=COUNTIF($C$2:$C$21,C2)>1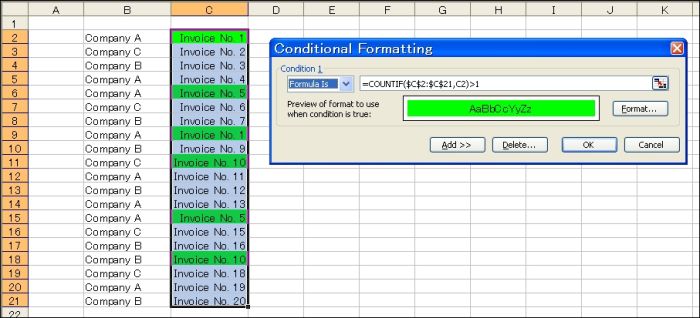 Sequential Numbers for Each Customer
A little more difficult. I get around this by joining (concatenating) the company names and invoice numbers (
=B2&C2
) in an adjoining column.
=COUNTIF($D$2:$D$21,D2)>1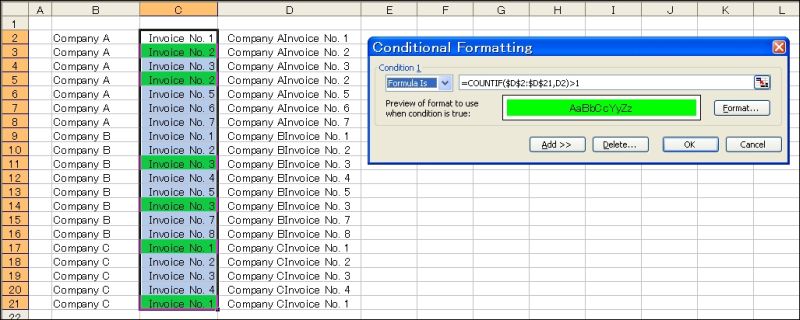 You can add a number of conditions and just keep concatenating them to make sure you have just one invoice for each "unique" concatenated set of conditions.
Sound simple? Well, there are times when this won't work so I'll show an alternative way next time.