Recent changes to JMT Excel Utilities -
Make Transparent Shape
This is something I did
long ago
and thought it might be a handy tool to use. Don't forget that in addition to being a great spreadsheet prgram, Excel is also very convenient to make simple pictures and diagrams.
Before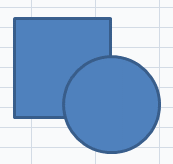 After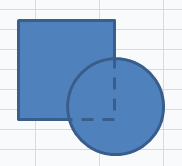 Change To Classic AutoShapes
This enables you to change Excel 2007 shapes to the previous version's default formatting style. (This is on the JMT Excel Utilities for 2007 version only)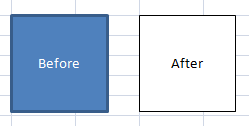 User Interface
I have also made some changes to the menus. I have added a new group called Object Tools to the Sheet Utilities in the 2007 version of the utilities. You will find Comment Tools here also.

The menu items are also available on the Drawing Tools contextual tab. (Chart items are also duplicated on the Chart Tools contextual tab)
Finally, I have broken up menus of the 97-2003 version of the utilities. It had to happen because they were overflowing with stuff! You might have to search a bit for some tools but it should not take long as the changes are reasonably logical (?). I think they look a lot better now :-)
The download link is
here
.
P.S. I am taking some time off to travel to Japan (I lived there for 16 years and really miss the place) See you when I get back, about 3 weeks from today.