Despite some major changes to the user interface in the more recent versions of Excel, the right click menus have remained relatively unchanged. In Excel 2007, Filter and Sort appeared on the Cell right click menu (a good idea). I see the Paste options for Excel 2010 have improved also.
Anyway, one menu item I always wanted, but was too lazy to implement until now, was Autofit for the Rows and Columns right click menus. Sure, you can autofit rows and columns other ways, but I always figured this would be easier. So here they are.
Autofit Rows menu item on Rows right click menu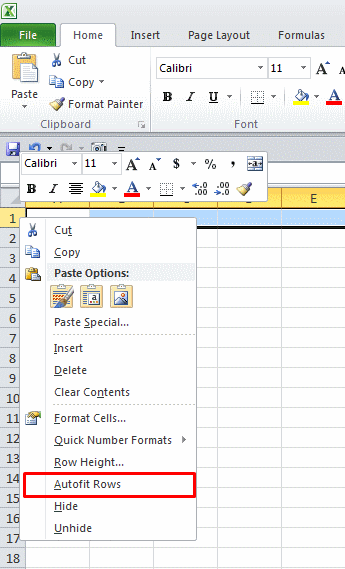 Autofit Columns menu item on Columns right click menu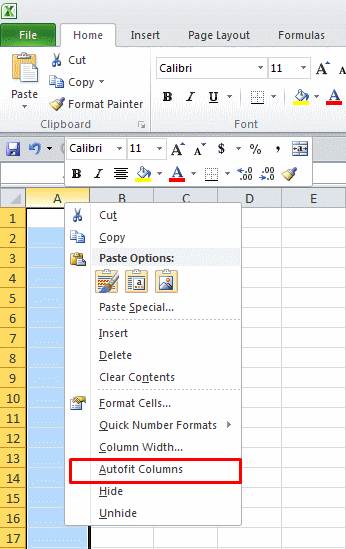 One problem with the Rows and Columns right click menus is that they are not always easy to show. If there are merged cells, you may not be able to select just the rows and columns you want to. So why not have their menu items on the Cell menu also? Here's what I did.
New Cell menu items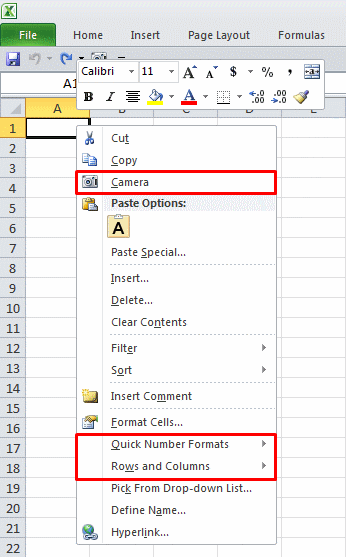 You can see above that I added the Camera tool and Quick Number Formats too, but here are the Rows and Column menu items. (I find the Select to Top Row, etc menu items pretty handy too)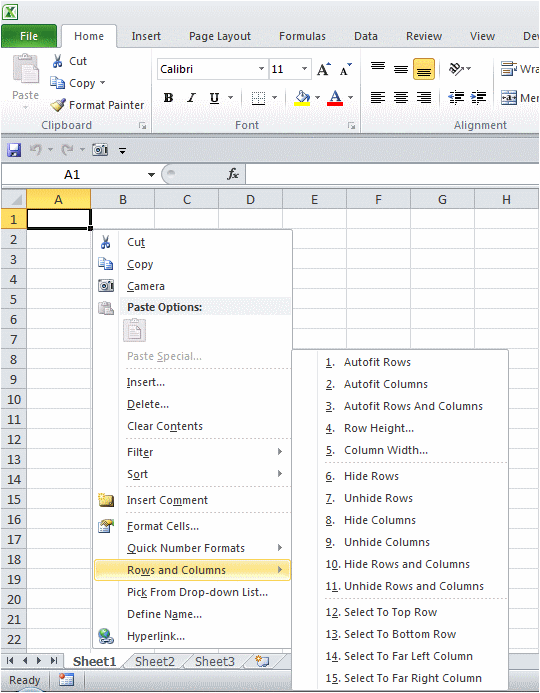 Now for the Quick Number Formats. Besides 10 "default" ones, you can also add up to 5 of your own clicking Manage Custom Formats at the bottom.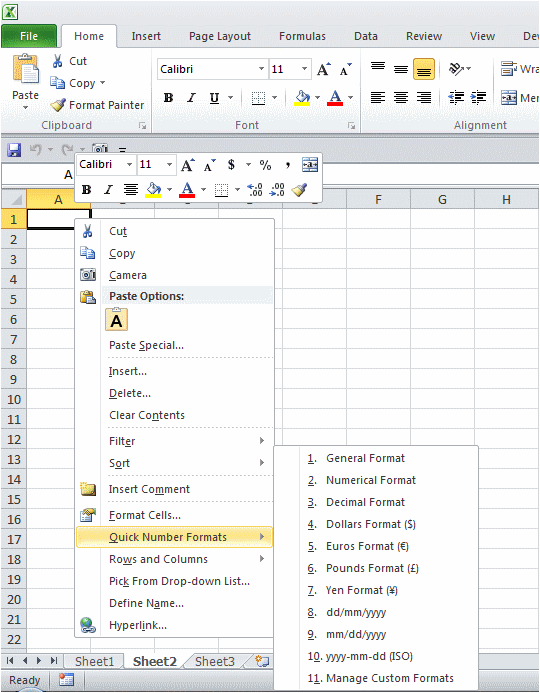 The Custom Formats form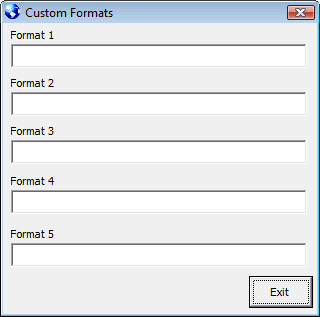 This makes the custom formats, application wide, not just per workbook. The result, you can use your custom formats for any workboook, not just one.
Once one or more custom formats have been added, they show in their own group to make easy to know which they are.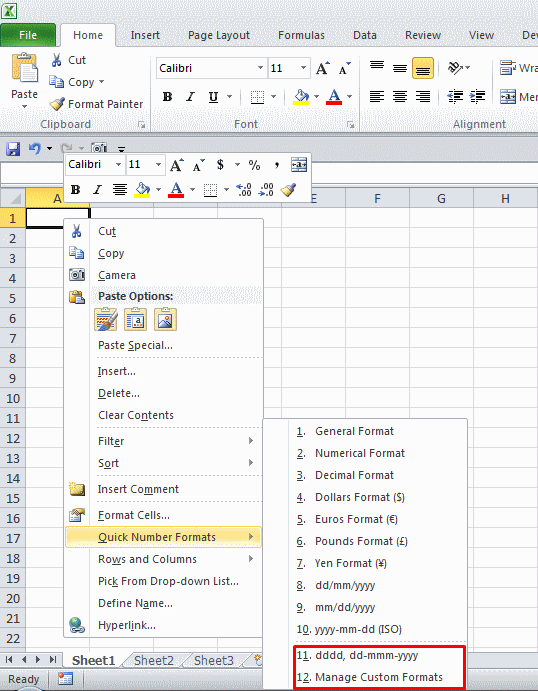 You will find the Quick Number Format menu items on the Rows and Columns right click menus also.
Download the latest version of JMT Utilties and the menu items will show automatically, the link is
here
:-)