In the latest version of JMT Excel utilities, I added a couple of sheet tools that I felt would complement what already exists. You can find them in the sheet tabs right click menu.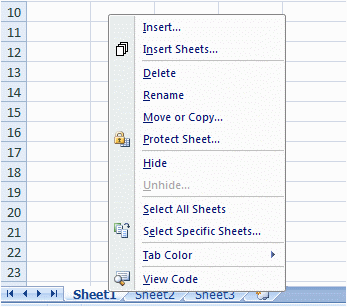 Insert Sheets
This allows you to to enter multiple sheets before or after the sheet you specify on the list. Besides not having to add sheets one at a time, you will find it easier to do it from a list than try to navigate to the right sheet using the sheet tabs.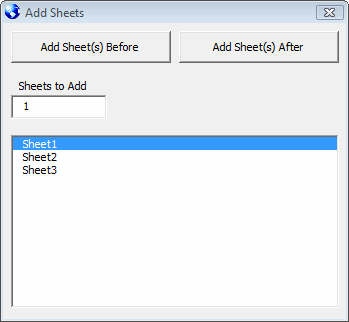 Select Specifc Sheets
This allows you to select multiple sheets. As above, doing it from a list is easier than using the sheet tabs.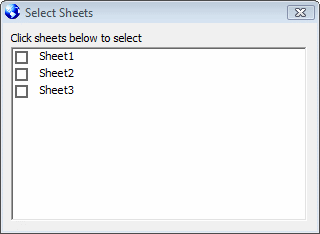 Reset Built-In Toolbars
This is only available with the 2007-2010 version of the utilities and will reset all built-in toolbars. You will find it in Developer Tools, along with the other toolbar and control tools available.
Cell Menu
I've also made some small improvements to the cell menu. I noticed that the Camera tool men item sometimes "multiplied" so I edited the code to stop this from happening.
You can download the latest edition
here
.