Occasionally I think I want to make something outside of Excel (sacrilege!). So recently I had a look at VB.NET. It's similar to VBA and easy enough to learn a few basics.
Here are a couple of simple apps I made -
Transparent Keyboard
Feel like someone is watching? I use this so people can't watch what keys I push - with this I use the mouse to push the buttons. When you are finished typing, just double click the password and it will be copied to the clipboard. Paste it where you like after that.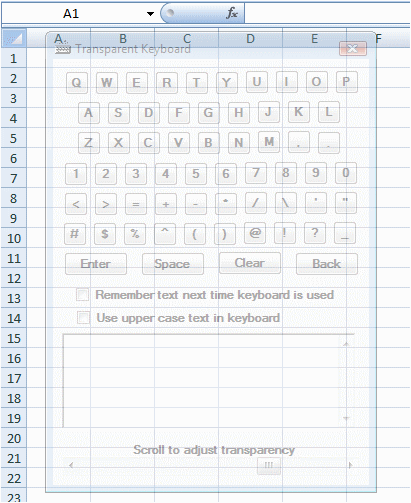 Alarm Clock
Set the hour, minute and second. Minimize the alarm clock and the time remaining will show in the task bar. When the alarm goes off, the form shows again on your screen and emits a short alarm. You can turn the sound off by ticking Use Silent Alarm if you prefer.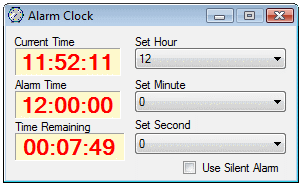 Here are the download links. Just extract the exe files from the zip files and add a shortcut link to your start menu or desktop to run them anytime.
Transparent Keyboard
(Windows 2000 and above)
Alarm Clock