Just a quick post to upload a new version of my Mastermind game.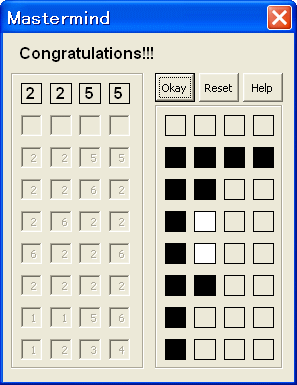 A bit of background - I met with the local Excel elite last weekend - very serious thinkers, drinkers and
gamers
:-) - and was sitting next to a friend who specialises in the userform type.
Anyway, I was sitting on the hotel bed later thinking I'd like to try this technique and as I didn't have any inspiration for a new game, I thought I'd give this a shot first.
Here's the download
link
.
I managed to catch the flu too so an early night for me. Nighty night.