Haven't made any games for a while...oh, wait, I made one last week! Oh, well, it doesn't hurt to make another one I guess :-)
Actually, this is a type of game that I wanted to make for a while. I remember Debra Dalgleish who owns the
Contextures
site having a word search game on her blog. With Excel functions, mind you.
Download
it and try it out!
Anyway, here is my version. Put any words you want in Column AA, starting from Cell AA1. Just like in the picture below. Then push RESET.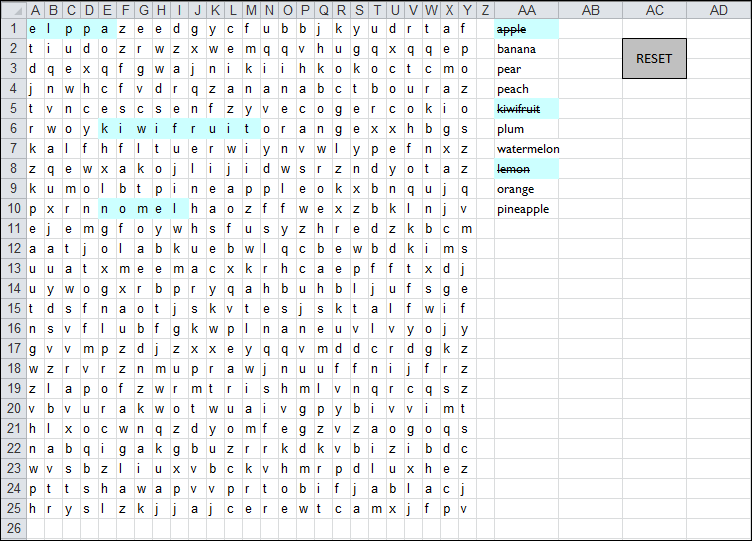 As you find the words, select them with your mouse or keyboard, and they will be highlighted and crossed out on the list. I don't recommend you use too many words, probably no more than 10 is best. (Otherwise the code may have a fit trying to find a place to put them all)
Have fun! The download link is
here
:-)
Probably my last post for the year, so Merry Chrsitmas and a Happy New Year everyone. See you in 2010!