Happy New Year everyone! Did you have a nice holiday? Mine was one of the best ever :-)
One of my first games was
Battleships
. It was fun to make, my VBA skills were very lacking at the time so I mostly used formulas and conditional formatting.
This time I used a new approach, using similar code to my
Word Search
game. This time the code runs a fair bit faster though.
Here's how it looks.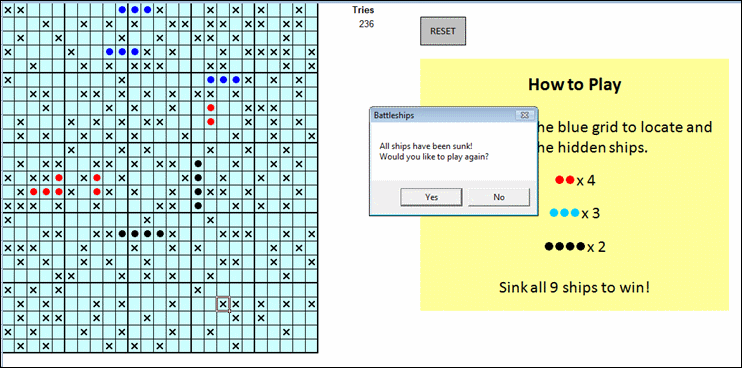 Download it and give it a try. The link is
here
:-)