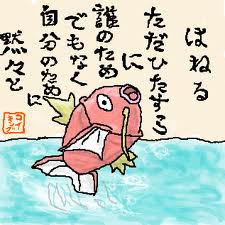 It says,
"splash
I splash silently
not for anybody
but only for myself"
Magikarp is carp pokemon,which is very week.
It can use only "splash",non-damaging move.
But when it evoluted,it will be Gyarados which is a dragon pokemon.
Gyarados is one of the most powerful pokemon.
It is based on ancient chinese story that a carp clime up rapid stream,a carp becomes dragon.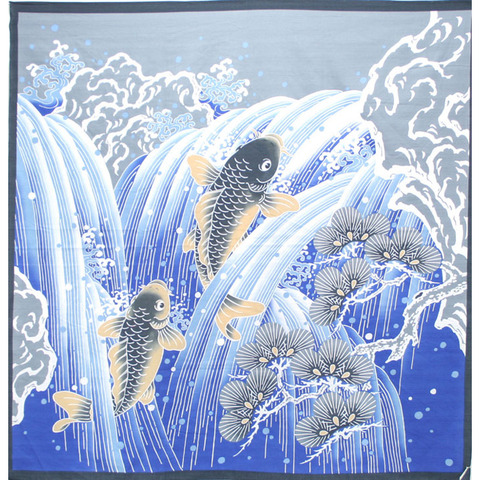 The story is familier in Japan,and we use this design for good luck symbol.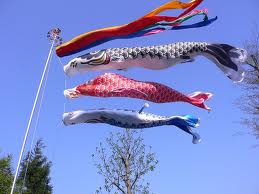 On children's day,we decorate KOINOBORI.→
【wiki】KOINOBORI
We have many problems with South Korea,right now.
They insist that Japan abducted 200,000 Korean women including teenage girls.
They insist that Takeshima belongs to South Korea.
They insist that the name "Sea of Japan" should be changed to "East Sea".
They insist that many of Japanese culture's origin is South Korea.
and so on and on ......
South Korea government use national budged to insist these things.
You can find them everywhere on internet.
The name of the organization is VANK.→
【wiki】VANK
Here is a good example what South Koreans do on internet.
Mr.Tony Marano says that many critics about Japan sent to his video,and his youtube channel even the video didn't mention to Japan.
Japanese government doesn't have such organization.
I am writing this blog just personally.
I feel like I am Magikarp.
I can only splash but nothing happens.
How useless I am....
What South Korea insists is all lie.
They have no evidence to proove their saying.
But they do anything to achieve their purpose.
【youtube】Dirty Koreans
It is said that the judge was corrupted by South Korea.
Please imagine your future.
Is this the world you think it should be?
We are asking for truth and justice,that's all.
I am just a Magikarp,
but our thoughts become a dragon someday.
There are documents made by ministry of foreign affairs of Japan if you would like to know precisely,
about Takeshima→
ten issues of TAKESHIMA
about Sea of Japan→
the one and only name SEA OF JAPAN