March 20, 2007
Cherry Blossom Season, 2007
The most important question in Japan right now is when will the cherry trees blossom. They were scheduled to blossom early this year, around March 17th or 18th, but March sudenly became cold and they still haven't blossomed, even though they traditionally don't blossom until the end of March anyway.
The Japan Weather Agency predicts the 23rd for Tokyo and some trees have just started to open their blossoms here and there. I am betting on this weekend, if the weather holds.
Several maps are available online so you can keep up with the moving cherry blossom front.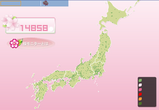 Weather News Map
http://weathernews.jp/sakura2007/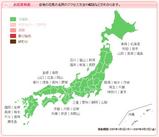 Excite Map
http://www.excite.co.jp/season/sakura/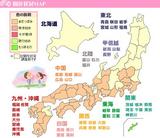 Mapple Net Map
http://www.mapple.net/sp_sakura/
Japan Weather Agency
http://www.e087.com/sakura/skaika/kaika2.html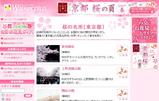 Walkerplus Famous Places in Tokyo
http://www.walkerplus.com/hanami/kanto/tokyo/
* Japan Guide Forecast in English
http://www.japan-guide.com/e/e2011.html
* See also Infoseek for more links:
http://bekkan.web.infoseek.co.jp/sakura/sakura_saku.html