The original type of sushi was first developed in Southeast Asia long, long time ago, and spread to south China,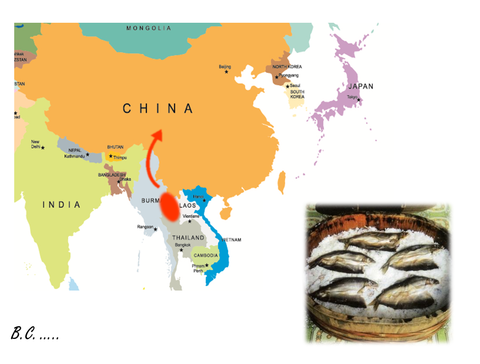 then introduced to Japan by the beginning of the 8th century. It was called
馴れ鮨
(or
熟れ鮨
/
なれずし
) [narezushi].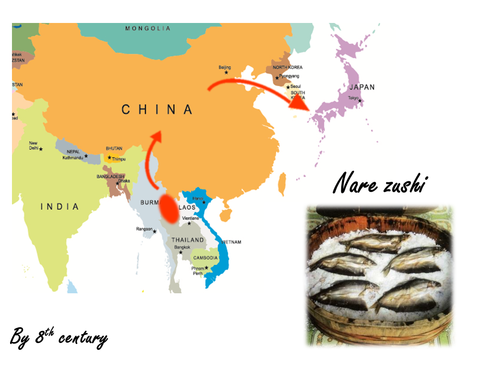 Narezushi is fish salted and wrapped in fermented rice for more than 6 months for preservation.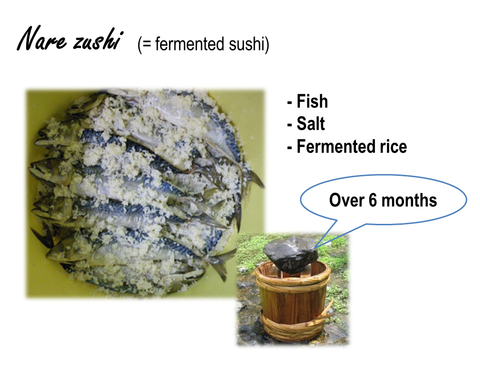 The fermented rice was discarded and fish was the ONLY part consumed.
It's still available in Japan as local food.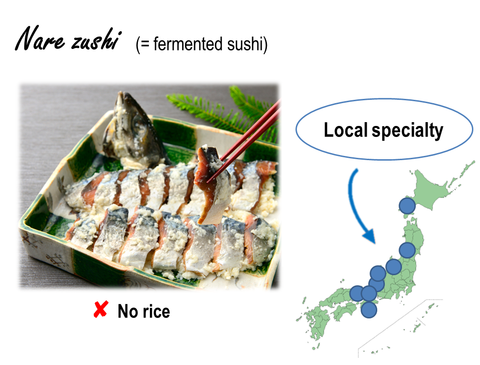 There are various types of fish cooked for narezushi.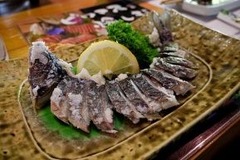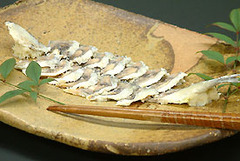 Japanese people wanted to eat rice as well. Therefore, a new type of sushi, called
生馴れ
(or
生熟れ
/
なまなれ
) [namanare], was born during Muromachi Period (1336–1573). The fish was stored in rice for a shorter period and eaten with the rice.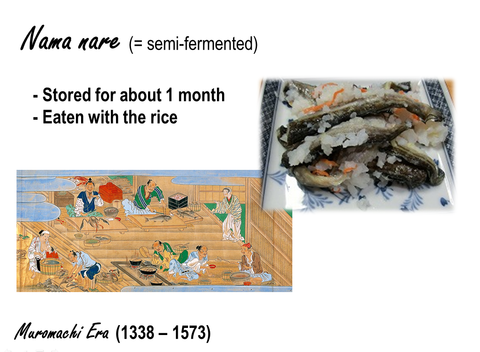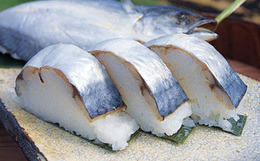 鯖なれずし
(mackerel)
During Enpō Period (1673-1681),
押し鮨
(おしずし)
[oshizushi] became popular. It's formed using a wooden mold. Instead of fermented rice, vinegar was added.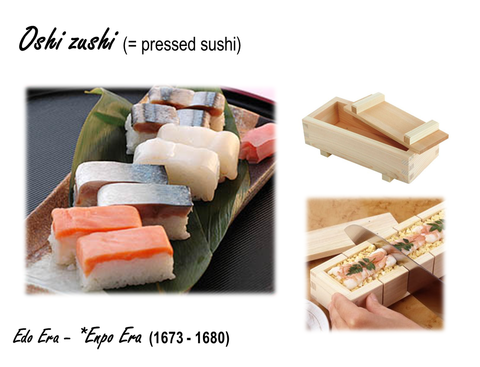 It is now a specialty of Osaka and some other areas.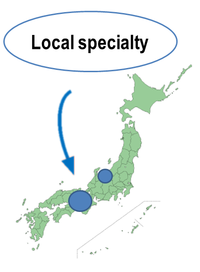 During Bunsei Period (1818-1830), it is maintained that
握り鮨
(にぎりずし)
[nigiri zushi] was invented by
華屋与兵衛(はなやよへい)
[Hanaya Yohē] in Tokyo area. It was available from vendors at that time. Nigiri was an early form of fast food that could be eaten in public or in the theatres.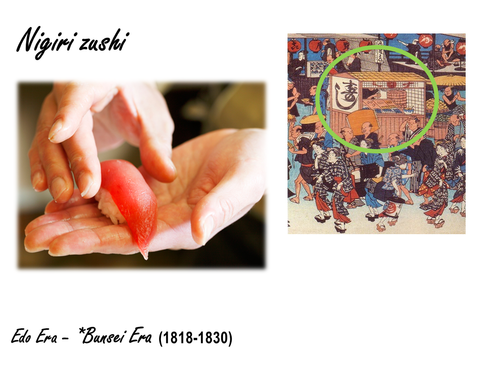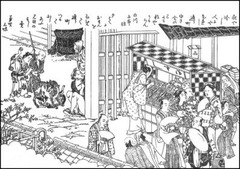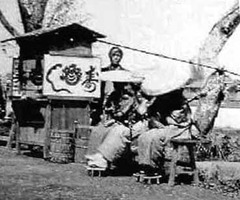 As seen above, sushi has a long history.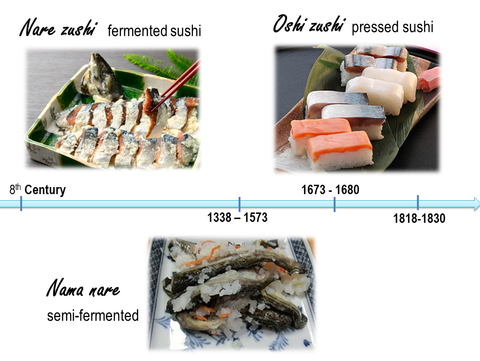 It is said that sushi became popular in the Edo Period due to a great branding.
Since people in old Tokyo were superstitious, sushi retailer changed the character of sushi "
鮨
" meaning "yummy fish (
旨
+
魚
→
鮨
)" to "
寿司
" symbolising "managing happiness".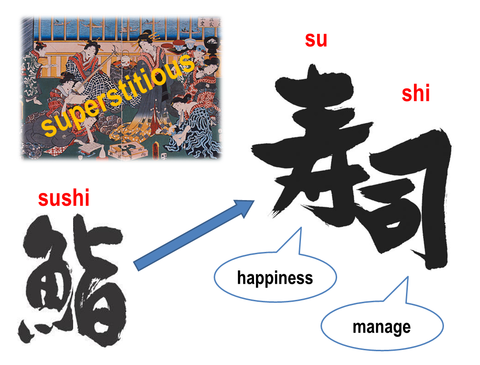 This successful branding gained a great popularity of sushi.