Best Album Notes
by Ashley Kahn, Grammy nominee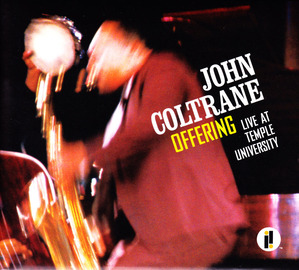 The original tape was discovered at ARSC annual conference in New Orleans on May 2010.
After my presentation for The John Coltrane Reference,
http://www.routledge.com/books/details/9780415634632/
I've asked the crowd, "Does anyone have Coltrane?"
Michael Biel said, "Yes, I do. I taped it at Temple University while I was a student."
Then, I sent him to The Verve Music Group, NY office and CD came out from
Resonance Records September 2014 and gets nominee.
http://www.resonancerecords.org/release.php?cat=B0019632-02
Fuji and Zev Feldman (producer of Resonance Records) are ready to attend this coming Sunday.