『Deliver a love to KinKi Kids under the same sky 2!』 is completed by editing.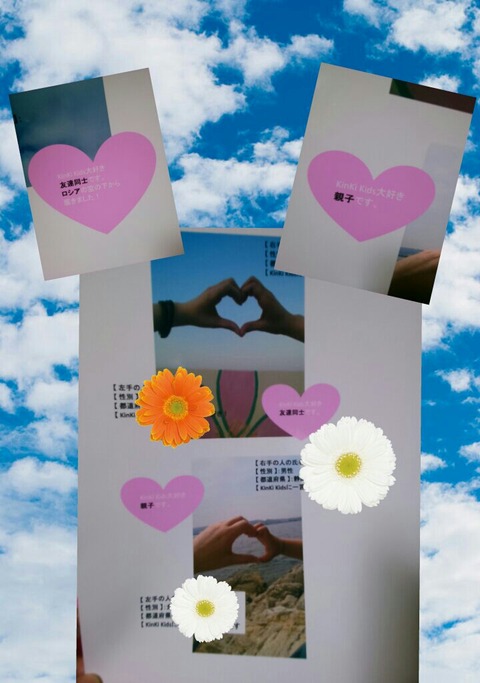 We also put hearts next to yours that means a wonderful relation of Domoto Family.
Thank you soooo much for cooperation from all over the world. We really appreciate that. We were deeply impressed by your action. If you sent a heart alone and you feel a loneliness, you do not need to have that. Because you always connect with Domoto Family's member. We could make so cute hearts!!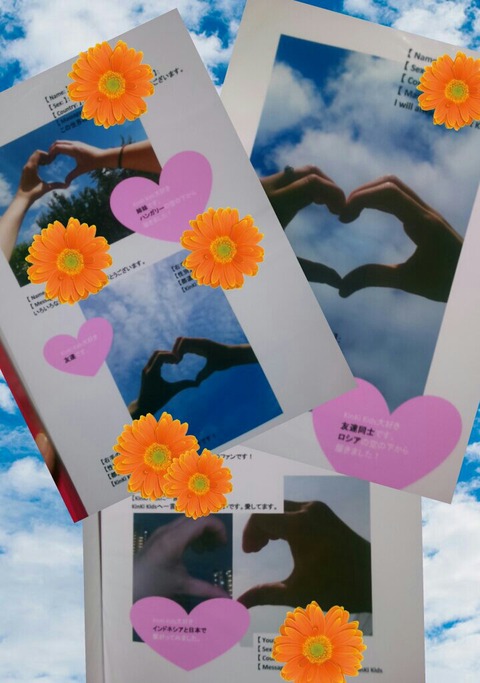 Last image is like this.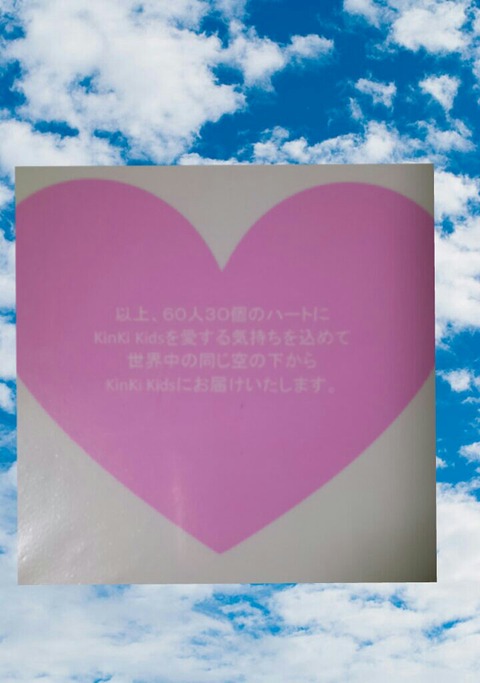 Also we are particular about a printing paper. We used a glossy paper for a picture. So image quality is good!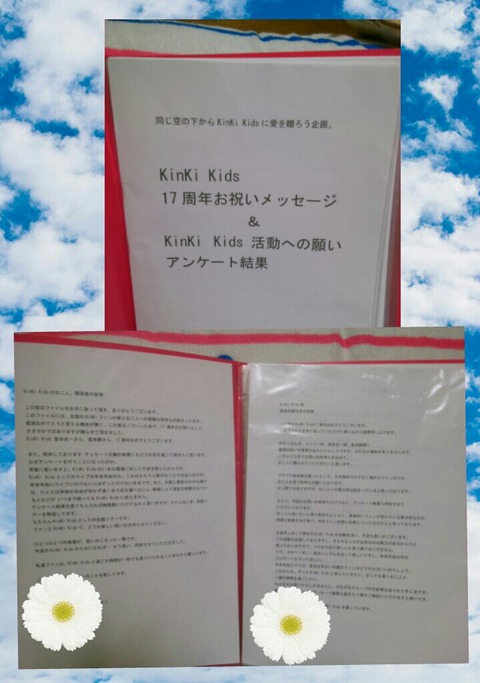 Of course We expect that KinKi Kids find and get our absolutely amazing hearts. Hope so and image their happy faces:)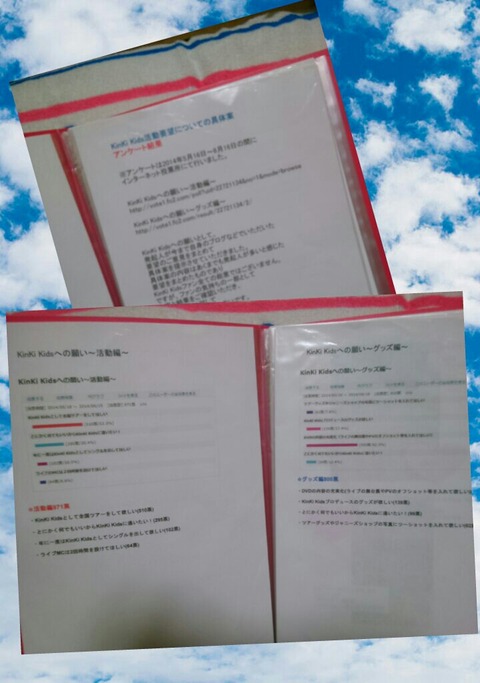 This time, the total number of Domoto Family's member is 60! Thank you so much for taking your time and action for this campaign;)!! We will never forget your big love by a heart.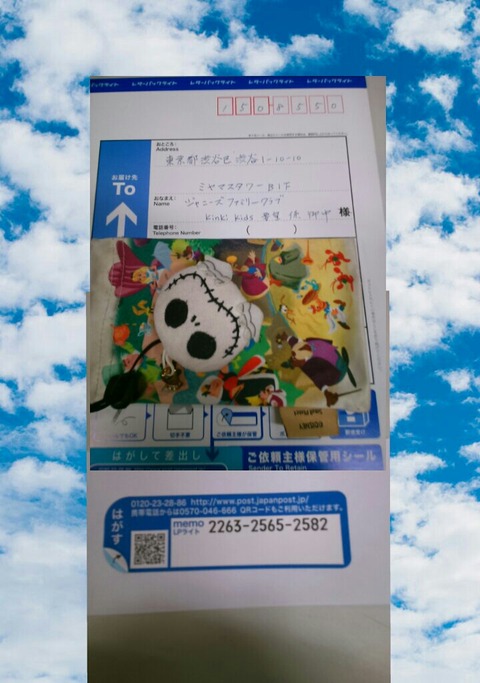 Finally we submitted these safely on 19th. The document also include a title page, messages by Eri & Uri for the anniversary of KinKi Kids's debut and write down about anxious feelings to activities as KinKi Kids. It is not the one to deny KinKi Kids's individual activities. We just demand a balance for their activities. So we hope that their activity as 'KinKi Kids' will be equal as their solo one's.
We believe that KinKi Kids fan's working together and showing a great love will lead to increase of KinKi Kids's activity.
Thanks! See you soon!!
Love delivery girls;) Eri&Uri xxx