August 22, 2014
August 21, 2014
栗周辺雑談♪ / Christian Bale Joins 'Jungle Book: Origins'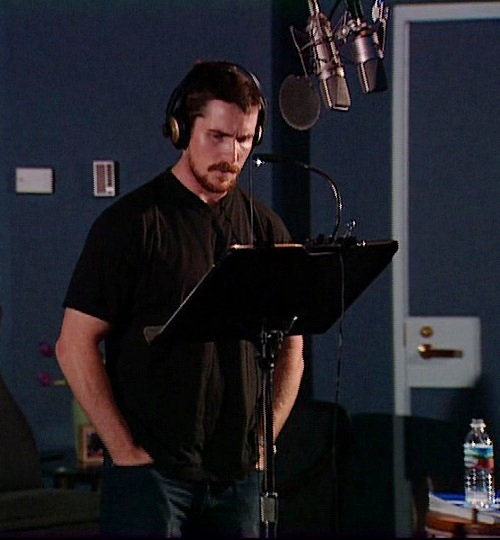 ◆The Hollywood Reporter / Christian Bale and Cate Blanchett Join 'Jungle Book: Origins' (Exclusive)
Warner Bros. has cast an entire zoo's worth of actors for its adaptation of The Jungle Book, which Andy Serkis is directing.
Christian Bale, Cate Blanchett, Naomie Harris, Tom Hollander, Eddie Marsan and Peter Mullan are joining Benedict Cumberbatch to star as the animal characters in the feature. Rohan Chand, the young actor who starred opposite Jason Bateman in Bad Words, will star as the human boy Mowgli.
Serkis will also take on a role.
Jungle Book centers on Mowgli, an orphaned boy raised by wolves who befriends members of the animal kingdom who help him grow up. Serkis will play Baloo the bear, and Bale will voice Bagheera, a fearsome panther, both of whom save Mowgli from the killer tiger Shere Khan (Cumberbatch) and teach him the law of the jungle.
Jungle Book is a rare move for Bale (WME, Bloom Hergott), who last voiced a character in the English translation of Howl's Moving Castle (2004).
(Full Article)
---
クリスチャンさんの久しぶりのヴォイス・アクターお仕事でございましょうか、ちょいドッキドキ~。既にネズミー映画にもなっておりますがジャングル・ブックに関してはわしは全然詳しくないのでやんすが、クリスチャンさんは赤ん坊のモーグリ拾い、モーグリを人間の村へ返そうとする黒ヒョウのバギーラを演じるのではないかとかいう話でございます。ジャングル・ブックについては
ここいらへん
とか
ここいらへん
とか
ここいらへん
とか。…そういえば日本でもその昔アニメ化されておりましたっけ。
…ちょーっとだけ呟きますが、やっぱお嬢ちゃんは坊っちゃんがいらっさるからかしらね~そうであれ~♪(≧ω≦)。
August 20, 2014
August 19, 2014