December 20, 2013
American Hustle雑談♪ / 'American Hustle': Behind the Scenes & New Still (The Hollywood Reporter)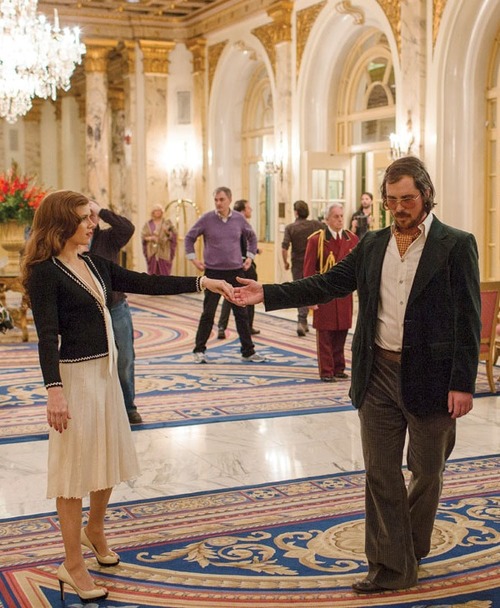 おはようさんです。えーと、本日というか現地本国USでは金曜日から(まだ日付が変わっていないので本国は木曜日中だけど)拡大公開されるAmerican Hustleさん♪。そんな超直前でもじわじわ何かがネット上にあがっておるようでございます。地味に広いつつ、本日はここら辺からヒトツ♪。American HustleさんのBehind The ScenesについてちょこちょこっとまとめたThe Hollywood Reporterさんちのギャラリーからご堪能あれ♪。
---
◆THR / 'American Hustle': Behind the Scenes With Christian Bale, Amy Adams
The David O. Russell film also stars Jennifer Lawrence, Jeremy Renner and Bradley Cooper, with Bale gaining 40 pounds to play "this rotund ball of energy with his shades and his comb-over."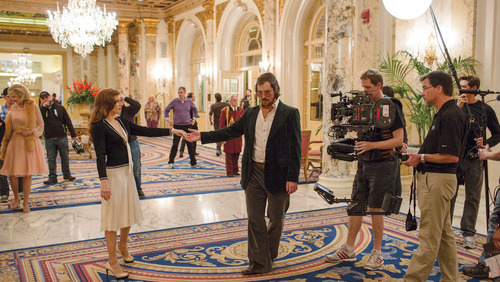 Amy Adams and Christian Bale
Adams (with Bale and crewmembers in a scene shot at Boston's Fairmont Copley Plaza hotel) affected a British accent for her character, Sydney. "I tend to be a perfectionist, and working with David actually made it easier that it's fake because he's in the moment, creating this pace on set that, really, you can't overthink things," she says. "Once I let go of the accent being perfect, I think it helped inform the character as well."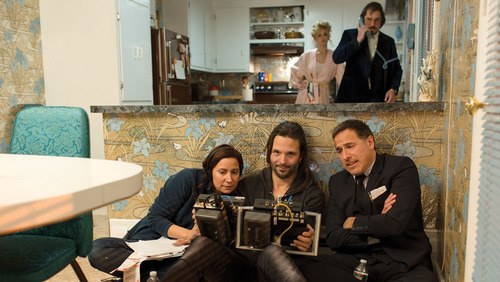 Duck and Coverage
Lawrence and Bale act a scene (top) while (from left) script supervisor Tracy Scott, cinematographer Linus Sandgren and Russell watch out of camera range.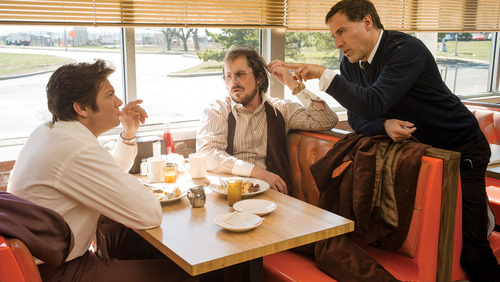 Jeremy Renner, Christian Bale and David O. Russell
From left: Renner, Bale and Russell discuss a scene. When Bale first resisted taking the role of con man Irving Rosenfeld, Russell considered having Bradley Cooper play Irving and Renner play Cooper's part of FBI agent Richie DiMaso. But when Bale committed, Renner was offered the part of Mayor Carmine Polito.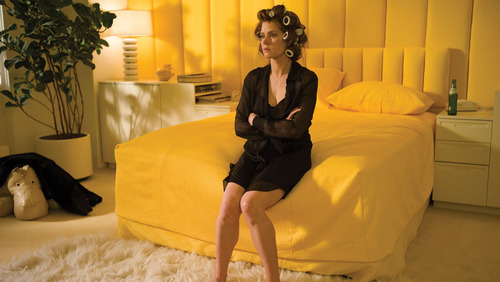 ---
Read More...
December 19, 2013