2010年08月11日
Hi All!!
Wow it has been a long time.......
I was busy organizing things.
Now that I can sit down and write again.
First of all, I would like to thank you all
for supporting me......I received so many emails
after letting you know about closing the shop.
Surprisingly, I am busy!!! Yay!
I already did parties and got new weekly clients.
Doing weddings....doing flowers for opening
the exhibition.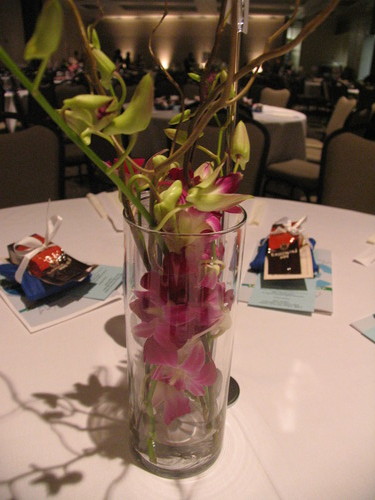 This tells you simple is the best!!
I got so many questions about weekly flowers,
if you are interested, please feel free to contact me.
mykadesignstudio@live.com
thank you!!
2010年07月09日
News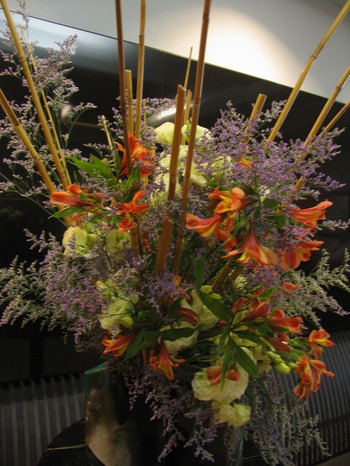 Hi Everyone!

Some of you may have heard my big news.

I am going to be concentrating on designing privately!!

What I mean by this is that I am having no more shop.
But I will be happy to be your invisible secret florist that
you can simply order via phone or email.

Why?


There are countless reasons why I should close the shop
with the economic situation the way it is.
This is obvious to everyone
who runs a business in times like these.
So I will not fight it I will go with the flow of the universe
with my dogs by my side and my Husband supporting my dreams.

I will embrace the change and look at the positive side of what is occurring.
Was it a hard decision not to have the shop any more?

Yes and No.

I am sad because I won't see my loyal customers
as much as I used to. As much as I want to keep my shop solely
for this one reason I cannot....

I am very happy that I can focus on my designing more than
cleaning the shop! I have been concentrating on upkeep so much
I am excited to push my potential purely concentrating on the
part of my job I love the most.
A long dance with one hundred stems.....


Now it is time for me to concentrate on my work.
There are many things to do and I must move
with certainty and poise.


I will keep you posted my newest information here
@ my blog.

Thank you for reading.

2010年06月30日
Samurai Japan!
Team Japan did wonderful today!!!!!
I know they couldn't make to the next game but
there was definitely a moment that all the people who were
watching the game become one.
I am soooo proud of them.
If I have a chance to say something to them,
I will say..........
Thank you!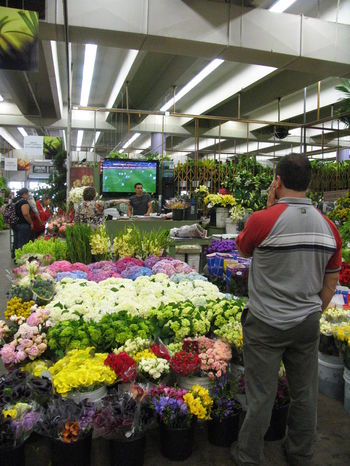 This is what's happening at the flower district in L.A.
仕事は??
これ、LAのフラワーマーケット。
はい。本気でレンタルテレビです。
働いているほとんどがメキシコ人なので納得のいい風景です。
日本代表選手、本当にお疲れ様でした。
いやぁ。手に汗かきましたね。日本人選手が世界を舞台に活躍して
いる姿を目の当たりにすると、本当に感動してしまいます。
今度の大きなイベントは何かな??
お。ウィンブルドンか!
Kahlen Flowers
301 E.1st street,
Los Angeles, CA90012