Anime news
The official tittle for the season3 anime will be
Cardfight!! Vanguard Ring joker chapter
PV!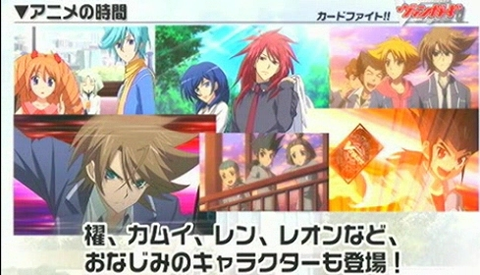 The previous characters like Ren, Leon etc will
still be appearing in this chapter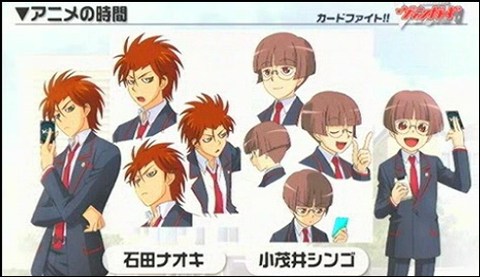 New characters
Ishida Naoki, Komoi Shingo
Season 3 settings will be Aichi in High school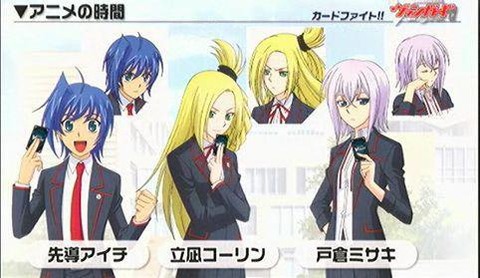 Aichi will be going to the same high school
as Misak who's graduating and his senior
and Kourin will be his class mate
Aichi will be building a Vanguard club in
the high school where Vanguard is not
popular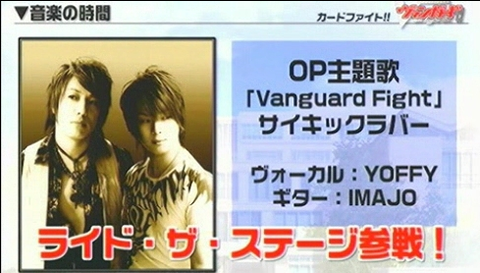 OP will be sung by: Psychic Lover
Song tittle: Vanguard fight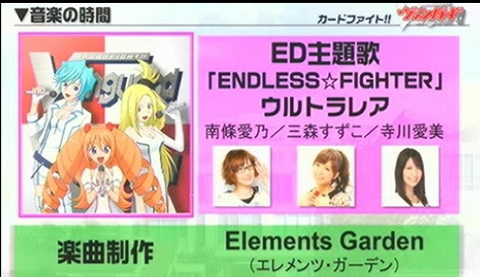 ED will be sung by: Ultra rare
Song tittle: ENDLESS☆FIGHTER
MiniVan will be made into anime
It will be done by studio DLE as
a flash anime
News

The volume 2 of Shiyoko to issho manga
Releasing on 261212
will come with 1 WS PR ver of Ren !!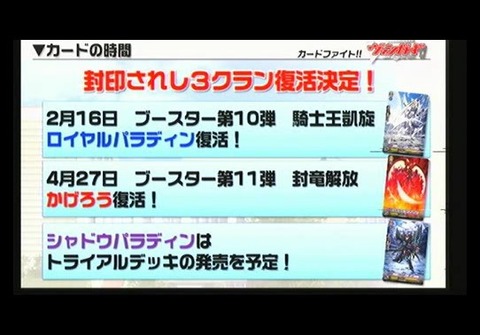 BT10 Triumphant Return of the king of knights
Release date: 160213
Featuring the return of Royal Paladin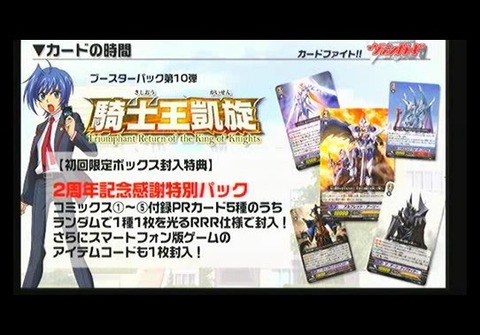 The first release will come with a 2year
annivasary pack which contain 1 of the 5
PRs in RRR print!
BT11 Release of the Sealed Dragons
Release date: 270413
Featuring the return of Kagerou
TD10?? Shadow Paladin
Release date: TBA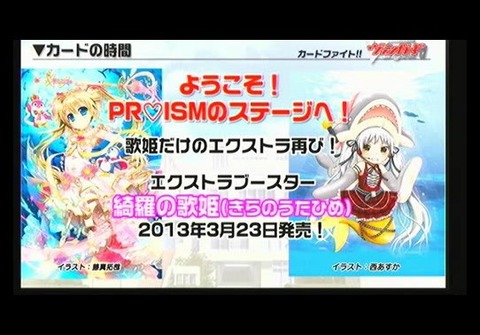 EB 06 Glittering Divas
Release date: 230313
Featuring Bermuda △
Asuka Sensei and Fujima Takuya
sensei will be drawing some units
in this booster
Cover for TD09
Eradicator vowing sword dragon
G3 / POWER: 11000 / GUARD: 0
[Auto]<LB4>: When you ride a Narukami over
this unit, you may select one of your opponent
RG in the front row and retire it, Select 1 of your
VG, it gets POWER+10000 during this turn
[Auto](V): When this unit attacks and your opponent
have 3 or more cards in the damage zone, this unit
gets POWER+2000 during this battle
[Continuous](V/R): Lord
New mechanism
Break ride - the skill will activate when
you ride the VG over the current unit with
Break Ride while you have Limit break
The Smartphone version of Vanguard on
BushiMo will be named (Cray wars) the
game will feature the players fighting alongside
with the units in different conuntries (more news
in tomorrow's announcement)