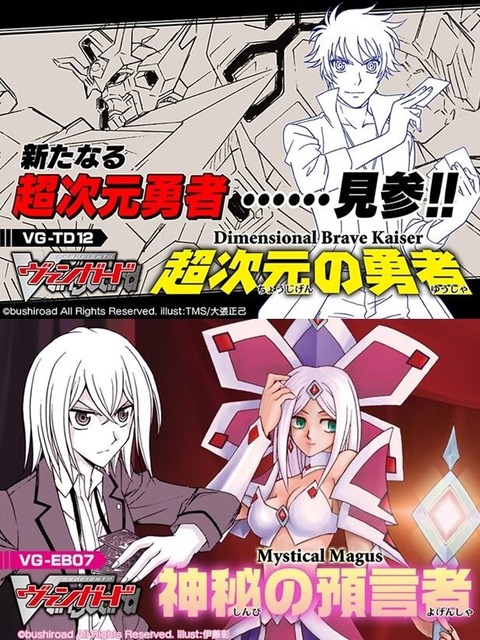 TD12 - Dimension Brave Kaiser
(1 RRR print and 2 R prints of 2
types of card)
Featuring the Dimensional robo series
with new break ride for Dimension
Police.
The TD will have 4 types of TD
exclusives (10 copies) 4 types
of Pre release cards from BT13
which will be released in Sept
2013 (14 copies).
Release date: 9th August 2013
EB07 - Mystical Magus
35 types of card (14 new cards)
RRR: 2 / RR: 5 / R: 8 / C: 20
+ SP: 4
Featuring the Oracle think tank
Magus series used by Misaki
in the manga! The new PR
from the book 6 of the comic will
be able to combo with the cards
in this pack and not forgetting
a break ride for Oracle Think Tank.
Release date: 30th August 2013