* How to make ① Gathered pouch *



I will introduce how to make a porch gather here.
Free pattern is here.


①Referring to the pattern, (2 sheets each outer material, lining) Cloth pouch opening,
Was cut (2 sheets each Outer, lining) cloth bag, please put the adhesive core.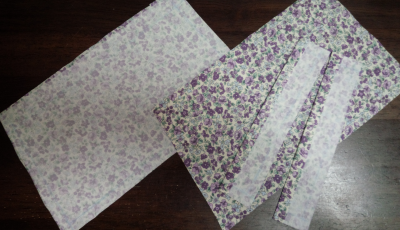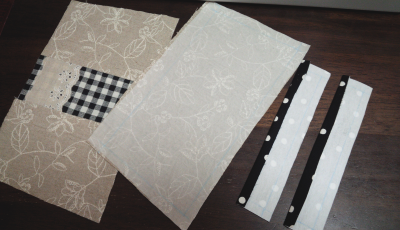 ※The cloth pouch opening, you paste the adhesive core always,
It's put on the cloth bag Please choose your preference.
In the case of thick fabric, those who do not Hara is a good firm fabric to be used for the cloth bag.


↑As shown in the photograph, by folding the seam allowance, it should be ironed beautifully upper part of the cloth pouch opening.




②Such as cloth bags, to your liking, please decorated with such tag or race.

③ In the following, before make gathering, in the central portion of the (25cm) on top of the cloth bag
I keep marked. (If you leave a mark, it is easy to match the cloth pouch opening and cloth bag later)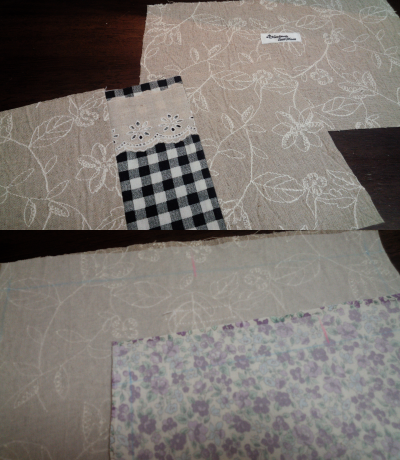 ③(Outer for, nor for lining) cloth bag in my approach to gather.
By rough seams in (at the 2 ~ 2.5cm) seam allowance of the above
I will put the sewing machine two. (See photo below)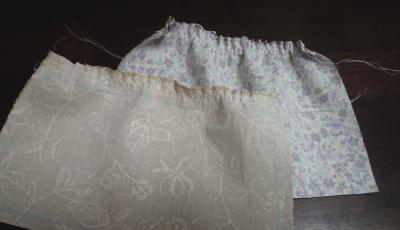 【How to approach a gather】
· By increasing the length of the seam of the sewing machine, you can weaken the thread adjustment of the upper thread of the sewing machine.
· To avoid missing the thread, the thread on the top and bottom of the sewing machine sewing start
Please, started sewing (7cm or more) from out longer.
· Also, please leave a longer thread is over sewing.
• The sewn from two in the seam allowance, and pull only the bobbin thread,
Gather depends.



④I will from people lining.

I mark the center of the mouth of the cloth lining for.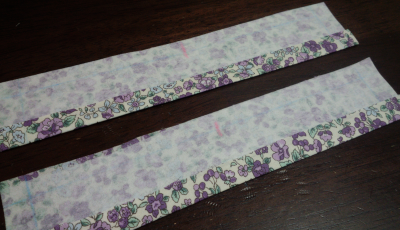 ⑤Bag cloth Gathered in ③, to match the Nakaomote the cloth pouch opening ④.
First, and at the marks you made in the center, to meet the ends, and closure dress pin.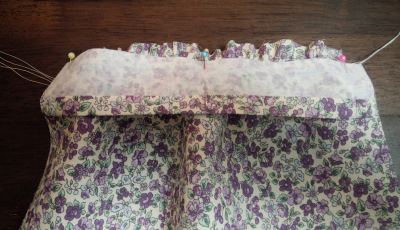 ⑥It was equally gathered, stitching the cloth pouch opening and cloth body.




⑦To match the Nakaomote the (front and rear) two back cloth made ​​with ⑥,
Piecing it continues to side-bottom, complete the back bag.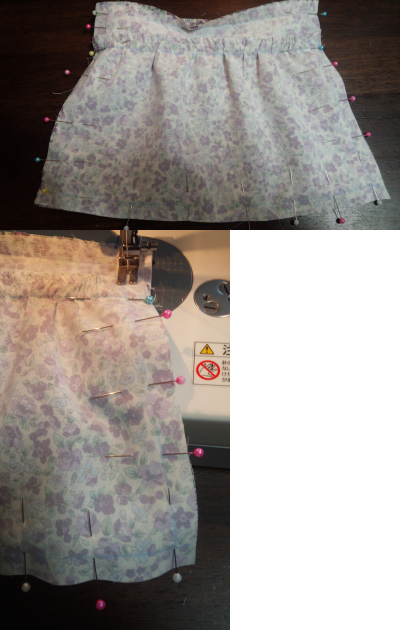 ↓Back bag like this will be completed.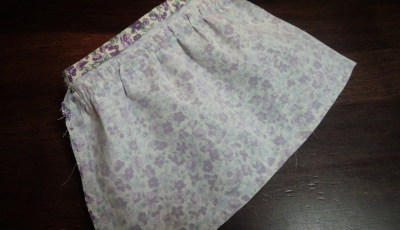 More How to make is here.






Because you are participating in the blog ranking,
It is a very happy when you can click support and a click.
Thank you