* How to make a toilet paper holder *


(Description)
A part on the toilet paper holder.
B is at the back of the toilet paper. Part that connect the C and A.
C roll the lower part. I put a roll of toilet paper.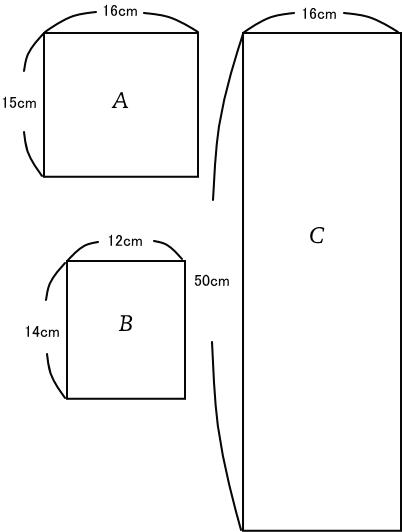 ※The vertical length of the lid portion A of the holder is a good even 15cm → 13.5cm
Please, try to prepare in accordance with the holder having you use it


①Each A, B, C, I prepared (dress material, lining for) the one by two.
Seam allowance is more than 1cm.

The cloth to be used towards the solid cloth is nice but,
Please note because they can not pass through the holder is too thick.


② If you want to decorate if the outer material of A, and soak tag etc. race.


③ If you want to decorate also dress material and C, to keep doing here.

In my case, the race at the 12cm from the top.
Tag is attached to the place of 16cm from the top.
Please refer to it when it is good.


④ In a Nakaomote the outer material and lining of A, leaving the portion joined together with B, the stitch three sides.
And I returned to the table.


⑤ I put a heart on dress material adhesion of B.


⑥ Nakaomote to the outer material and lining and B, part of joining the A sewing three sides to leave.
By returning to the table, and stitch around.


⑦ Sew to put (the portion connecting the A) returns port B (the part you connect and B) returns port of A.

Please refer to the photo below.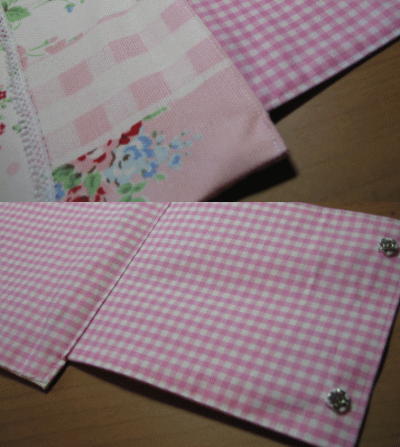 ⑧ I seam to Nakaomote the outer fabric and lining of C.
And from the back to the table, and stitch around.


⑨ If you want to remove with Velcro, and at this stage
I sew the Velcro on Outer B.

C also keep sewing magic tape before you want to roll.

This time, because there was no stock of Velcro, so I decided to hook.
It may be the last case of the hook.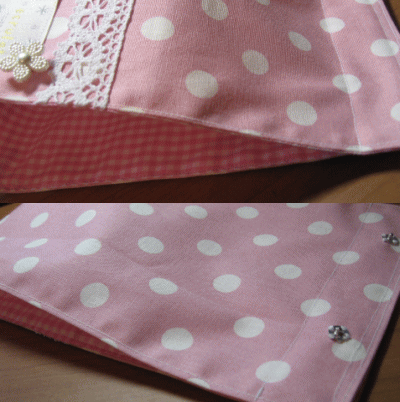 ⑩ I want to roll the C.
Because you put the toilet paper, the person who was allowed to firmly roll good part.
So, I keep sewing and at the chopsticks 0.5cm, the place of 2cm.


⑪ In the case of magic tape, and completed in ⑩.
In the case of hook, I put on.



That's all there is more than.
Is hard to explain, but I'm glad if you can refer to it.


Of site like that who have posted how to make a toilet paper holder also
Links are here.





Because you are participating in the blog ranking,
It is a very happy when you can click support and a click.
Thank you