author

: ilovefempads
2011年10月15日
Sorry for not updating. I've been busy since the start of Octorber. Didn't I say that Octorber's going to be a good month? Well, with this very busy schedule that I have, it's not that I'm not thinking that's going to be, but.... I don't know. I'll just enjoy this month no matter how busy it gets.

Anyway, we're half way through October. Why is it that days passed by so fast? Sometimes I even wish things would stop moving. Like what me, Anna, and Carlyn had talk out of no where.


Me: You know what sometimes I wish time would stop, even just for a day. I want to go back to the very first day I stepped on this school, my very first day in highschool. I want to go back to those days.
Anna: Me too. I want to go back from my previous school.
Carlyn: Yeah, even though just for a split of seconds, can we? I guess we can't. :(
Me: Though I wanted too, I don't want to be "napag-iwanan ng panahon"( left by time). Well this is the reality.


Also, I don't know why but for some reason this week, I kept on misplacing some of my things. Which I ended up not finding it :(. I'm being careless sometime though.

I've just had a (re)Retreat. (re) because I had one again. Remember when I took the DLSUCET is also the same day of our second day of retreat, so that it.


Will post a separate one about my retreat :)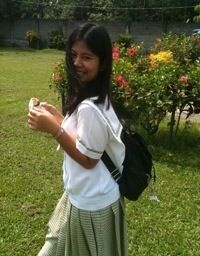 ilovefempads at 16:26
| clip!
author

: ilovefempads
2011年10月02日
Wow! I can't believe it's already October!!!

September is just like a few seconds ago. I really can't believe how time flies too fast.

September for me is the BOMB!!!!!! A ver very great month though of course there is the ups and downs. What made it great if first taking the ACET,which I'm hoping to pass, second getting on the top 5 in our classroom, third, of course winning the DSPC qualifies us to go to the regionals and last taking the DLSUCET. It was such a very busy month for me. Doing alot of errands back and forth. Though, tired and haggard sometimes when I get home, my sister never fails to make me smile.

One of my frieds told me "fem you've been busy lately." Yes I really am. The part when you know that it's tiring already but when I reach that point I would gather myself say "Good Better,Best. Never let it rest until your Good is Better and Better is Best."


So it's a wrap for the month of September!!!!!! I really had an amazing month!!!

I'm looking forward for the month of October and the surprises it will bring :)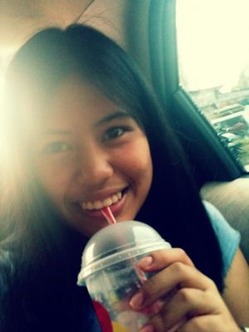 ilovefempads at 19:18
| clip!
author

: ilovefempads
2011年09月26日
Been away from blogging for a few weeks.

So this is what I've been up lately.

Last Thursday, September 22,2011 I had a competition. Script writing and Radio Broadcasting. Yes, I am part of our broadcasting team since last year. I belong to the first ever team created.

Anyway, my team "Angry Birds" (this is what we say whenever we gather together and do the go go thingy) and the other participants from our school participated the annual Division Schools Press Conference or the DSPC. This year with the new members, since five from the former graduated.

This year's DSPC is very important to me and to my fellow seniors, of course because it is our last year. And because of that we went to the competition full of determination and power to conquer once again this year's DSPC.

We are armed and ready for the win , we practiced for almost five days before the said competition. What I love about my team is that we have the same goal set in our mind, the passion and the will to go the National's. Winning the DSPC and going to the Regional's is just a stepping stone laid before us for national's. I don't know anything about what will happen in Regional's but I only know one thing: that is to perform wholeheardly and will and passion to go the National's.

I remember last year, I made a promise that by the next competition my/our team will go to the national's. I hoping and wishing for that to happen.

I love this team a lot. So professional,has the passion and the will. I know we'll make it.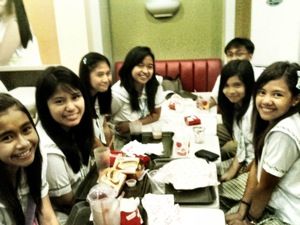 xoxo,

fem

ilovefempads at 21:16
| clip!