January 14, 2006
January 12, 2006
Madrid
マドリッド
I went to Spain for a short trip to meet friends we have in Madrid and also to meet my friends from the Mexican Orchestra I always play with.
スペインのマドリッドに少しの間だけ行ってきました。マドリッドにいる友達に会う為なんですが、メキシコ交響楽団もちょうどスペインにツアーに来ているので、その友達にも会いにスペインまでやって来ました!メキシコ交響楽団とはもうお馴染みですねー。毎年一緒に演奏してます。
While there I tried to take some pictures...
旅の間写真を撮って見る事に..
So here is the famous and wonderful Prado Museum.
これがあの世界三大美術館の一つ『プラド美術館』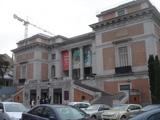 ...can you see me in this picture?
僕が見えるでしょうか?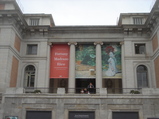 Mr. Goya and Me! ..hehe
ゴーヤ氏と僕!。。。(笑)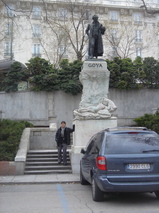 Some pix I took inside the Prado, I found it quite interesting to see the painters making copies of the pictures there.
パドロ美術館内の写真。画家たちが展示されてる絵を模写していました。興味深い光景でした。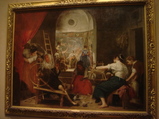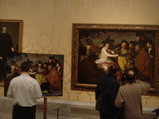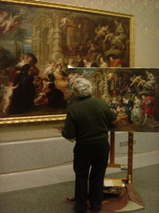 The Mexican State Symphony Orchestra was on Tour in Spain, I actually was gonna play some concerts with them but it did not workout at the end. Anyway they also played in Madrid so I listened to their concert and met all my friends which was very nice.
メキシコ州立交響楽団がスペインをツアー中でした。本当は僕もコンサートを彼らと一緒に行う予定でしたが、最終段階でうまく決まりませんでした。でもマドリッドのコンサートを見に行き団員の皆とも会えてよかったです。
Here you see me in front of the Poster from the Madrid concert. Smile!
マドリッドのコンサートのポスターと一緒に撮りました。笑って!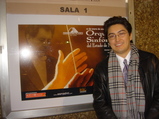 during concert...
コンサート中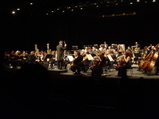 Me at the Columbus Plaza....twas kinda dark....that thing in the back is very important for the Spaniards....sorry it did not come out well in this pic.
コロン広場に行きました...この後ろの建物はスペイン人にとってすごく大切な建築物...もう暗かったのであんまりきれいに写らなかったですね。。。
January 08, 2006
December 27, 2005
December 24, 2005
December 12, 2005
November 20, 2005
November 11, 2005
November 05, 2005
October 20, 2005
October 13, 2005
September 15, 2005
August 28, 2005
August 20, 2005
August 13, 2005
August 02, 2005
July 30, 2005
July 15, 2005
July 13, 2005