2010年01月23日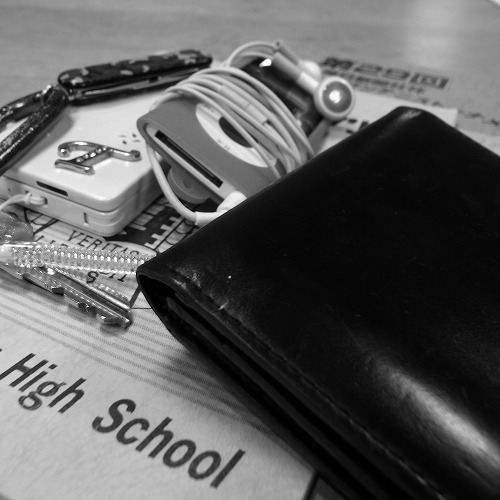 Last weekend, my son called me and said, "Mom, I lost my commuting pass.
I made three round-trips between the subway station and school.
But I couldn't find it.
So I'm going home anyway."
When I was a high school student, I lost my passes a couple of times
as well.
But every time I lost them, someone nice would find them
and send them back to me. So I couldn't scold him.
When I lose a purse or a pass, I feel so down.
We started thinking that the pass would never come back
and almost gave up all hope.
But next morning, I got a telephone call from a woman with very sweet voice.
She said that she had found my son's pass case, but she
hadn't been able to call us because she was so busy.
she was a student of the university that my son's junior
high belongs to, and she said was going to hand it over
to a guard at the school.
I want to thank her so so much.
My son's friends had also looked for it. I wish to thank them all.
After he came home, we talked and decided that we should
thank for all of their help and kindness, and shouldn't
forget the spirits of "Pay It Forward" as well.
"If someone did you a favor, something really big,
something you couldn't do on your own:
instead of paying it back you pay it forward.
If you helped 3 people and the next day those 3 helped 3,
and the next day those 27 helped 3 more people
and each day after that each helped 3 that would equal
4,782,969 IN 2 WEEKS".
:quoted from "Pay It Forward".
When I said that the voice of the woman was very elegant
and she is a university student,
my son and husband began to get restless.
My husband actually said ," I had better to go to the
university and say thank you to her!"
No way, she maybe mistakes him for a sicko!

minestronek
at 12:18│
コメント(0)
│
my life
│
2010年01月22日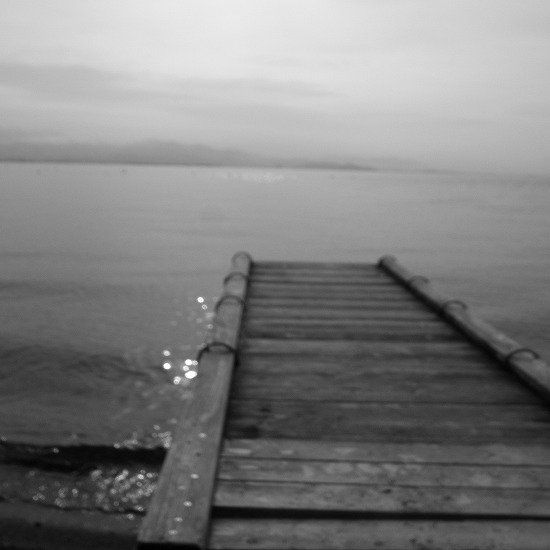 When I open my eyes, the memory is blurred.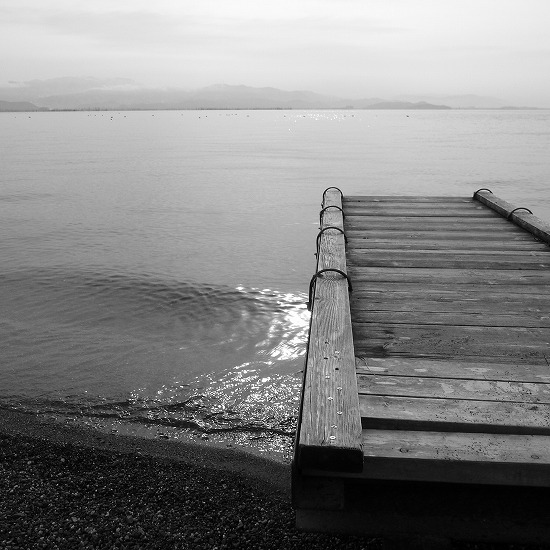 But when I close my eyes, it becomes so clear.
(RICOH GR D?)

minestronek
at 18:35│
コメント(0)
│
Northern Shiga
│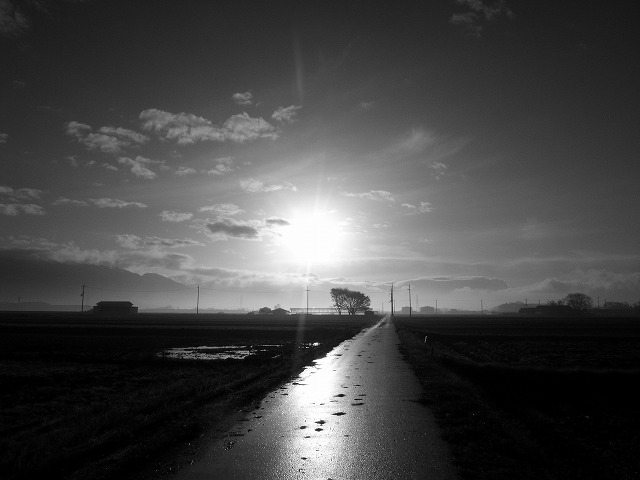 (RICOH GR D?)
Something happened on my way home from the station where I had dropped off my kids.
Currently it is kind of my thing to go somewhere off the beaten track, as you may know.
So on Saturday morning I drove down a lane that went through some rice fields.
It was very quiet there.
I was wearing pajamas under my down jacket.
So I got out of my car just for a moment and took this shot.

minestronek
at 18:30│
コメント(0)
│
Aito area
│