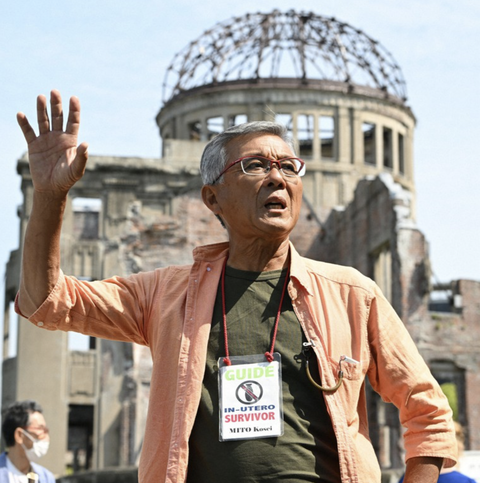 Version fran
çaise de ce blog:
http://lilih0.wordpress.com/

Sobreviviente de la Bomba atómica-Hiroshima
That Day: A Survivor's Story (My film prodeced by an American couple)
A survivor's story

You can enjoy many photos of flowers I took
Flowers in Close Up

Welcome to my blog! 

I am one of the youngest A-bomb survivors. My mother was four months pregnant with me when she entered the center of Hiroshima three days after the bombing. I was very sickly in my childhood.
In spite of two serious diseases, my mother is now 98 years old.
My father was three kilometers from the hypocenter when the A-bomb was dropped, but he lived to be 93.
I have been guiding at the A-bomb Dome almost eight years to tell the truth, hoping that
world opinion will lead to the abolition of inhumane weapons
. Please speak to me when you visit Hiroshima and find me.

I hope this blog will help you know "HIROSHIMA".
I love taking pictures, especially those of flowers. Please enjoy the pictures I photographed.