Surprise!!!!!!!!!! XD
Today, I have a surprise for everyone.



In fact...


Momochi is a
descendant of a

ninja!!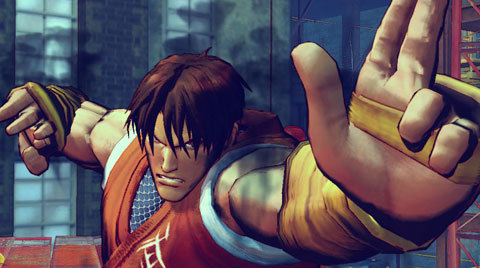 I was really surprised because I didn't know about it till recently.
No wonder he always has the poker face because he has ninja blood in him!!

His ancestor was a ninja called, Tanba Momochi.
Tanba was the creator of Iga Ninjutsu during the civil war age,
and also one of the 3 greatest ninja.
Also, he was the head of the Iga village and Momochi Clan.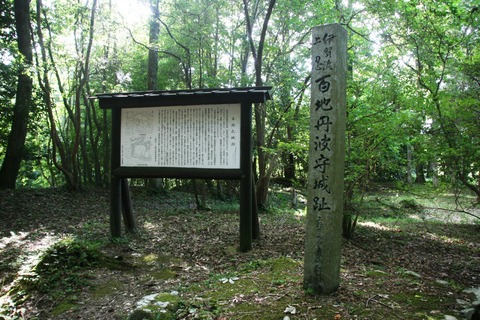 Momochi Clan were superior Ninjas.
Even Nobunaga Oda was afraid of them.
Nobunaga Oda attacked the Iga village,but the Momochi Clan defended it.
However, Nobunaga Oda really wanted to destroy the village,
so he attacked the small village with an army of 50 000 soldiers.
It was too much for Momochi Clan and Tanba Momochi and
many of their clan members died protecting the village.
Though, some say he didn't die in the fight.
Since he is a ninja, there were alot of mysteries about him.

The following is a trivial, Tanba Momochi was the master of Goemon Ishikawa.
Goemon in the game "Legend of the Mystical Ninja" is based on Goemon Ishikawa.
He is also a very talented person.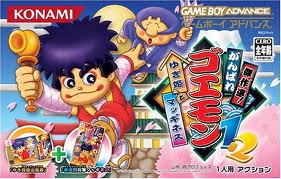 In the manga "Naruto", there is also a ninja by the name of Momochi
Do you remember the Demon of the Hidden Mist, Zabuza?
His name is Zabusa Momochi!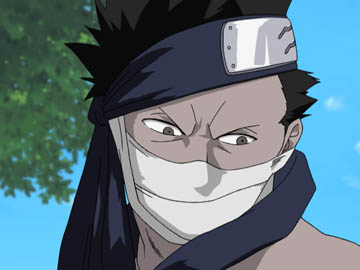 As a Ninja, Tanba Momochi had fought many enemies.
Now his ancestor Momochi continues the battle in fighting games
He loves fighting games and with his ninja blood flowing inside him,
he really loves to fight silently!

Momochi will be competing in Shadowloo Showdown 2011 in Australia this week.


Everyone, please cheer for the ninja, Momochi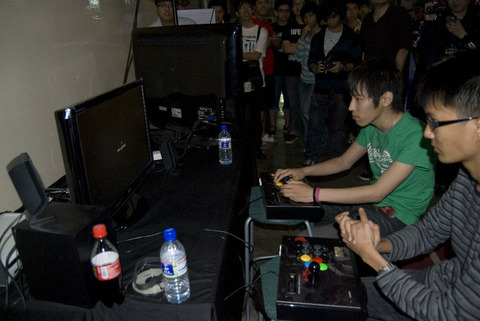 Choco
-----------------------------------------------------------------------

今日は皆さんにサプライズがあります!

実は・・・

ももちは忍者の末裔だったのです!!

私も最近まで知らなかったので、とても驚きました。
ももちがいつもクールでポーカーフェイスなのは、
忍者の血が流れているからでしょう。

彼の先祖は百地丹波(ももちたんば)という忍者です。

丹波は日本の戦国時代における伊賀忍術の創始者で、
伊賀忍者の三大上忍のうちの一人でした。
また、伊賀の里の長であり、百地一族の当主でした。

百地一族の忍者たちはとても優秀でした。

その優秀さは織田信長が恐れるほどでした。
忍者を恐れた織田信長は伊賀の里を襲いましたが、
一度目は百地一族に追い返されました。
しかしどうしても伊賀の里を潰したかった織田信長は、
小さな伊賀の里に対して5万もの軍で再び侵略させました。
さすがの百地一族もあまりの大群に里を守ることは出来ず、
多くの百地一族とともに丹波は戦死したそうです。
しかし丹波は生き延びていたという説もあります。
忍者ですから、謎が多いままなのですね。

余談ですが、石川五右衛門は百地丹波の弟子だったそうです。

石川五右衛門といえば、ゲーム「がんばれゴエモン!」の主人公「ゴエモン」のモデルの人です。
彼もとても優秀な人でした。

日本の漫画、NARUTOにも百地という名の忍者がでてきます。

NARUTOの2巻~4巻で出てきた霧隠れの抜け忍ザブザをあなたは覚えていますか?
彼の名前は桃地再不斬(ももちざぶざ)といいます!

百地丹波は忍者として多くの敵と戦っていましたが、

今現在ももちも格闘ゲームで戦い続けている。
彼は格闘ゲームを愛しています。
忍者の血が流れているから、黙々と戦うことが本当に好きなんでしょう!

さて、そんな

ももち

は今週オーストラリアで
Shadowloo Showdown

2011

に出場します。

みなさん、

忍者

ももちの応援よろしくお願いします!!