Cocoblog was CLOSED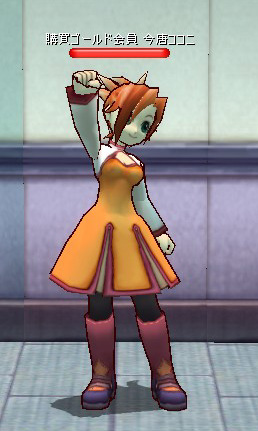 When this blog was started, a writer was two of me and the friend.
She was really a special person for me.
But, she left, and it was decided alone that I continued the blog.
I thought that she would never come back. But, the key of us when she comes back was left as it is.
The other day, I knew that she got married.
She didn't come back here any more, and our key lost the meaning that it was kept.
The time when I kept writing this blog eagerly passed, and the readers of this blog decreased, and there was hardly existence meaning of this blog any more, too.
Frankly speaking, It's a very lonely act to close the blog begun with two people alone.
But, there was no setup of erasure in this blog like the house which couldn't be demolished if it is built once.
Therefore, it does like this, and the last word is put on the top page, and this is decided to leave it.
I will say the word of gratitude to all everyone who read this blog until now.
Thank you.
ありがとうございました。
Then, the word of "Happy marriage" is dedicated to her.
I hope strongly when it surely wants it to be happy.
If you are unfortunate, and I can never become happy who still holds the sickness of the mental-health and who keeps seeing a doctor regularly, too. lol
Goodbye everyone.
/*** Coconi ***/