I awoke at my B&B of Edinburgh aware that I had to return to Japan the following day.


Leaving the B&B at 10 AM I went to the station and stored my luggage there so I could be free to do some sight-seeing.

Edinburgh was crowded with tourists.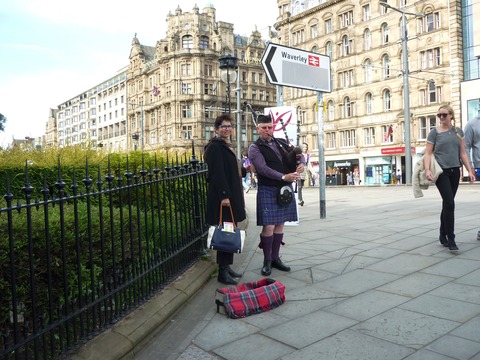 Near the station there was a man who was wearing a kilt and playing a bagpipe.

That was a very familiar scene for me because I'd visited Edinburgh almost every month during a time when I was going to a Biodanza school there.

I loved Edinburgh.

It had been 4 years since I was last in Edinburgh but it didn't feel like it.

I walked to Edinburgh Castle but didn't go in because, as I knew from a previous visit, the entrance fee was very expensive.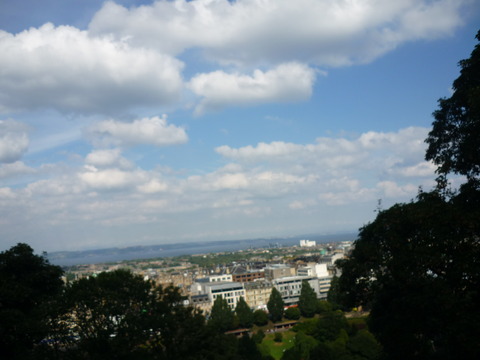 I tried to find my way to the old town of Edinburgh but got lost.

It didn't matter because, on the way, I started getting hungry and I came across a nice restaurant.









There was a dish called "Cullen Skink" on the menu. This is a traditional Scottish cream soup made using smoked haddock, potatoes and onions.

I had had it before and loved it. It was really delicious.

Wow, how nice to be able to eat it again!

I ordered the Cullen Skink with some bread as a light lunch.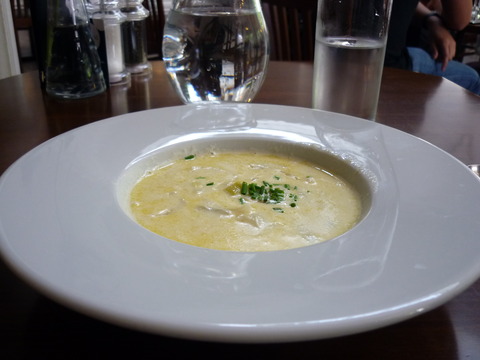 The soup was exactly as I remembered it - delicious.

After finishing my lunch, I went to the old town and did some shopping.

I bought a scarf for my mother at a reasonable price and also a big bag with "I love Scotland" printed on it.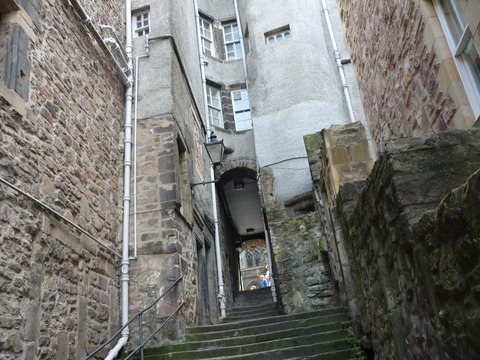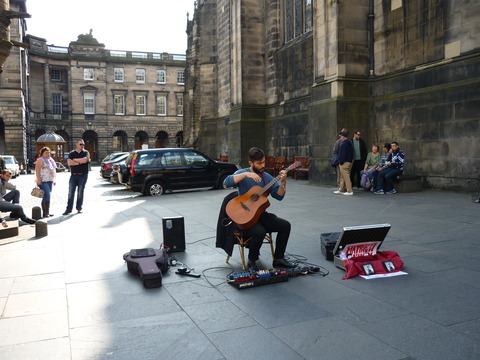 Being in Edinburgh reminded me of the old days when I went there on a monthly basis for the Biodanza school.

Although I had really wanted to continue with the Biodanza school I had had to give it up when my visa expired and I had to leave Scotland.

Because I loved Biodanza so much I had joined a Biodanza school in Tokyo one and half years later but I had had to give that up as well for financial reasons.

Leaving the Biodanza school had made me sad, but the wonderful friends and memories I had made there will stay with me forever. Nothing can take that away from me.

Eventually it was time for me to leave.

I said good bye to Edinburgh and left for Aberdeen.