March 06, 2009
Breakfast Diary ( 1 )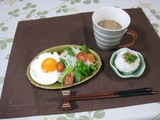 March 4, This morning breakfast is fried egg and
green vegitable salad , and riceball of Natto(soy beans).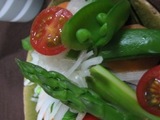 tomato, green asparagus,and Japanise radish ,
sugar snap peas.


Natto riceball
On the riceball,topping by natto and slice onion,
and negi(green onions ).
Natto is Japanises traditinal soybean food.
It's very healthy and delicious,but have distinctive smell ,
and have unique feeling sticky and stringy .
I love natto,but natto like is uncommon.
March 04, 2009
Angel Egg Doughnut

March 2, I went to Kounan Hospital.
I went to the piriodecal medical check,for the breast cancer .
I had a surgery for breast cancer four years ago.
This time , I took two way pictures by mammography.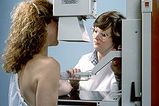 Mammography is the process of using low-dose
amplitude-X-rays (usually around 0.7 mSv)
to examine the human breast.


In this examination , I put my breast between the two plate .
Then, my breast became very very flat.
OH! flat flat my breast ! Ouch!
Was the child of one's patience............(T_T)
After that ,I had blood test,had an examination of my docdor.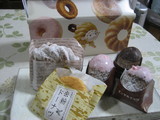 On the way home, I bought some doughnuts
for my family.
A long time Mr.Doughnut!
New puroducts continue to appear!
None so delicious!
But I ate only one for diet.
That only one is [Angel Egg: strawberry flavor ]





What a delicious ♪ ~ ♪ Wow, what a delicious things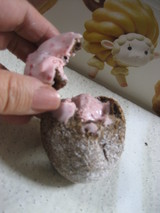 Good match was the strawberry and cream !
And very pretty !cute egg shape!
I was able to eat an delicious doughnut.
I was very happy as could (laughs).


March 02, 2009
March has come.
I started writing this blog in English from today.
Why I started writing this blog?
Opportunity is this book.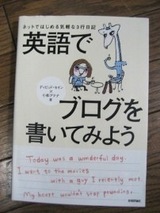 This book is introduction to writing blog in English.
It's very interesting!
That is reason to begin to write this blog.





Today is Sunday and sunny day.
The Doll Festival is coming up soon.
March 3rd is Doll Festival.
It is Japanes traditional girl's festival.
In families with doughters,they display
a set of dolls dressed in traditional court
cosutumes and wish for good health and
happiness of young girls.