The weather is finally starting to warm up, and even though it's still a bit rainy, summer is finally here!
Time to grab our towels, put on our color caps and head outside to the kiddie pools. But before all of that, we have to be sure to warm-up. We have a special swimming song that all of the kiddos love to sing. We get to practice cool techniques like the doggy paddle and backstroke and even snorkeling!
They Baby Bear class is enjoying matching floaty foam ABC letters and lining them all up in alphabetical order on the windows.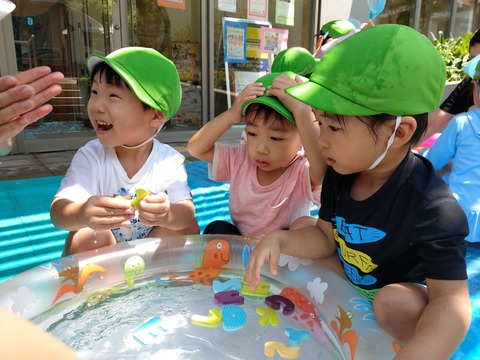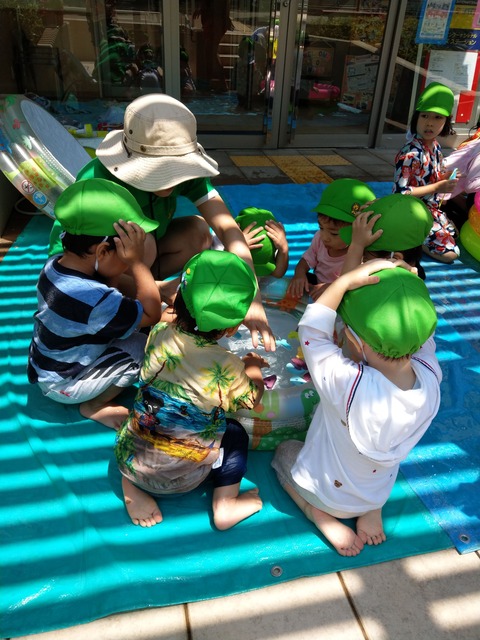 For Big Bear, it's serious fishing time! Haha. We are taking turns choosing what kind of sea creature to catch, "Let's catch a red fish!", and then seeing who is the fastest to catch one. "I'm first!" "I'm second." Occasionally there wasn't enough to go around. "I'm the only one that caught a squid."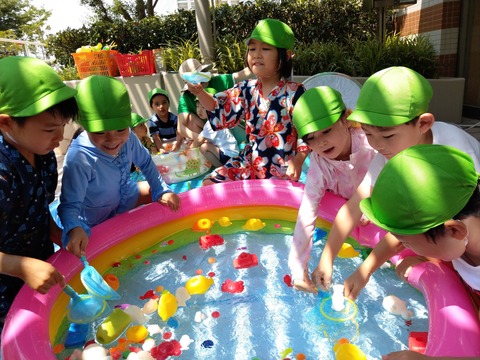 And, of course, at the end of the day, we have plenty of time for splashing around.