Station of onna "nakayukui market" is a 5-minute drive from my room.
(a 5-minute walk from bus stop "Nakadomari"south)
There are sea grapes, goat milk · yogurt and other special items that can not be easily seen outside of Okinawa.
"Onna Village Marine Products Direct Store" has mussels with uni sauce(150 yen) . And "Uni sauceof lobster" of popular menu.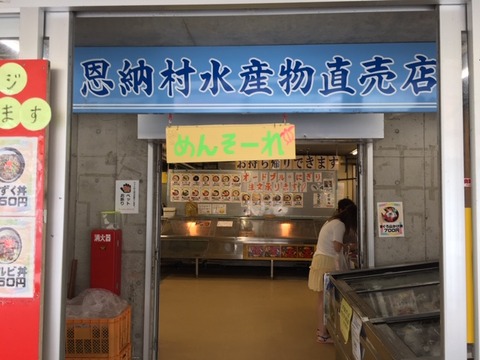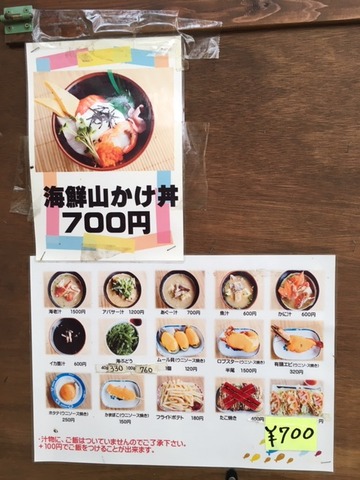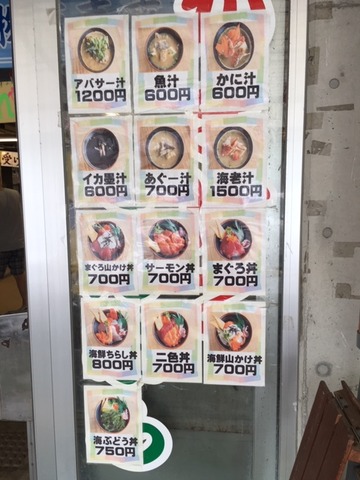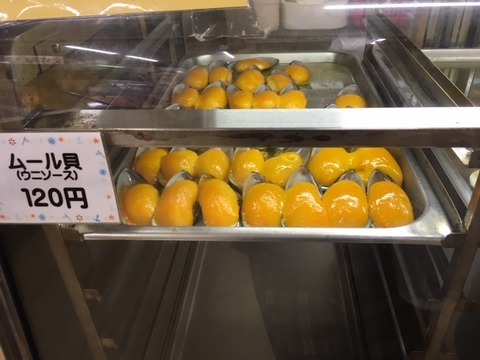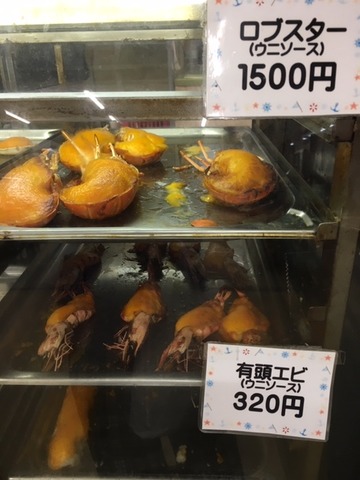 A・DA・N(アダン)
"Okinawan style cooked rice" named "Juicy" .
"The mozuku tempura" sold at this shop is very delicious.


"Sata Andagi" of "Mituya Honpo" is 90 yen perpiece.
There are plain, brown sugar, banana, red sweet potato, taro etc.

↓↓The picture is The main store of "Mituya Honpo"(Near "The Manzamo")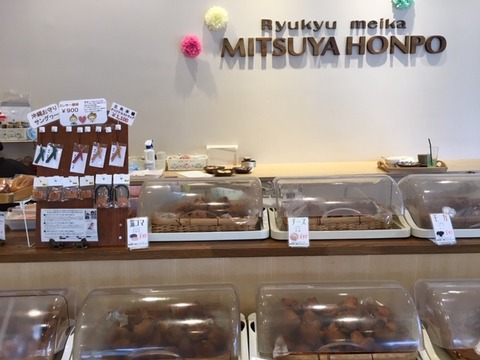 "Agricultural direct sale place" includes goya, radish,snack pine, papaya, passion fruit and so on.


The bakery on the second floor overlooks the blue ocean.
And there is a place to eat that bread(11:00 open~17:30)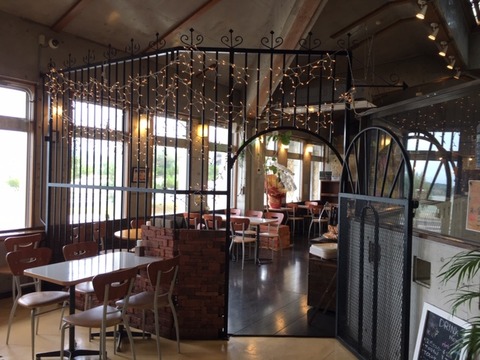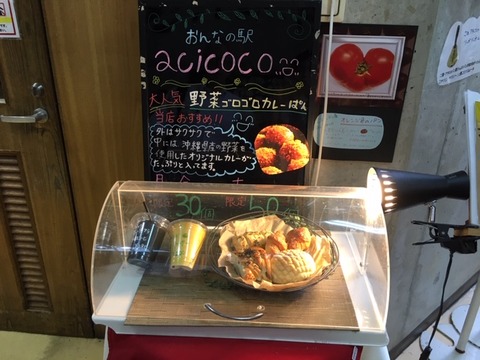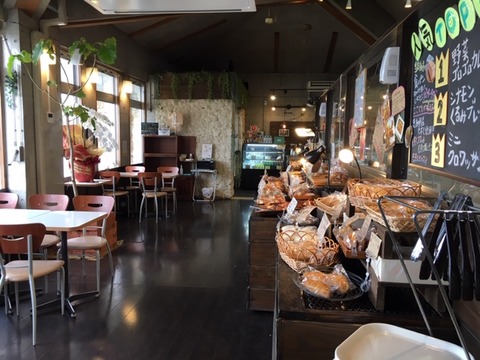 In "Iceberry Ryuhyo" there are shaved ice , juice, and "zenzai" using fresh fruit.
Then, at the fruit sales shop, they introduce seasonal fruits. And there is a service that cuts the fruit (for a fee).
※Discount tickets (1590 yen) of Churaumi Aquarium can be purchased.
http://onnanoeki.com/access_guide