2006年09月07日
Summer Memories
Konnichiwa!!!!!!!!
Minna genki? Minna no natsu yasumi ima made ni doudeshitaka? What are your
best summer memories for year 2006 or......is the best yet to come? ;D
I went for camp!!!
It was good and I had fun! Plus I made Japanese friends too :D Camp location
was at Akagi yama, Gunma, up in the mountains and stayed at a hostel. You guys know the movie Initial D? Yeah that's where the movie was filmed.Yokatta, tanoshikatta!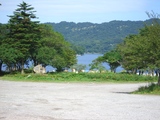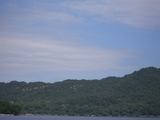 I will be off to Kyuushuu 15th~17thSept for more promo and another promotion Live. (more details will be up later)
Alritey,
Stage Performance ( for Tamarillo sales promotion )
9&10 Sept, 5pm~(15mins live)
PARCOxGLAMOROUS EVENT
Shibuya PARCO Part 1
Come on down for both if you can ;) haha
Minna zehi kitte ne!
Tanoshimini~!