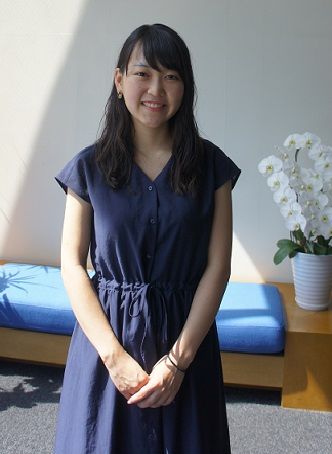 Hello! I am Haruna Yokoi, a sophomore at Sophia University. I have been working at PHJ since March as an intern.
The reason behind why I started this internship starts when I was in my second year of high school. I went to Cambodia and was shocked by the differences between the rich
and the poor. I decided that I want to learn more about and support developing countries. I am now learning about supporting people's health in developing countries in
university and hope to continue working to support them after I graduate.
My job includes updating the website and making flyers for events. The staffs here are very nice and I am learning many new things.
I joined the "Let's eat and chat about Cambodia" lunch at Amurita Shokudou on May 25th.
We ate Thai food and listened to Nakata-san talk about her experiences in Cambodia.
It was very exciting to hear her talk about her previous job in Thailand and her experiences in Cambodia as a staff there.




In Cambodia, there is a custom to put honeycomb on the baby's umbilical cord hoping that the baby does not catch any disease. However, doing this to a newborn baby can result in infection.
Listening to problems that does not exist in Japan made me feel the differences between cultures. Customs are hard to change especially when we are supporting
them as an outsider and realized the importance of considering their cultures and customs when supporting them.
We also had the chance to listen to Nakata-san talk about her first time visiting the slums.
She mentioned that the people who live there looked very poor but greeted them with a big smile. When we see houses that are partly destroyed and look poor, we
tend to think that they are unlucky and are not happy. However, they have a different way of thinking. Their happiness does not connect with how rich or poor they are. Nakata-san thought that their happiness is the health of their children so that is what we can do to support them. She realized the true meaning behind her
everyday job training midwives.
When I went to Cambodia in high school, I volunteered at a school. Before I arrived, I had imagined to see a bunch of poor, sad kids in a classroom. However, when I actually visited the slums, the children were very energetic and happy. They wore the same clothes everyday and lived in tiny wooden houses but looked very happy to me.
During my time volunteering, I thought a lot about happiness. Listening to Nakata-san's experience helped me realized that being poor does not connect to happiness and that we should do what we can to support their
happiness.
After her talk, we had some participants talk about what happiness means to them.
It was a very fun and exciting lunch having the chance to listen to important and valuable stories about Nakata-san's experiences over delicious Thai Food!