Hello everyone. Always I am indebted to all of you. It's Mr. Mayama, CEO of Premier Bank Ltd. Today is the first day of March! We will report that we have officially concluded our official club partner contract with Shonan Bellmarer Co., Ltd., with whom we have been together for 2 years since the earthquake reconstruction support project and this year's 2108 season.
I am proud that I can contribute to the region through football which I continue to do because I like it. We are also very pleased that we are engaged as a business person and as a company in the J League of the Pro Football League.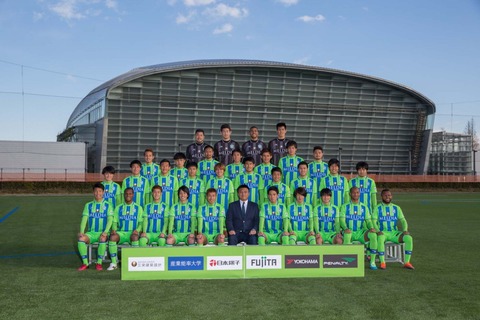 Shonan Bellmare's mission: "Creating dream-making people."
Vision: "The world where sports culture is enriched with life where the region is rooted."
Value: "Ambition is Always the Best" "To Give Back Love to the Locals" "Caring for the Training of the Youth."
Club Slogan is "Have fun!" Shonan Bellmare's mission is to support the growth of people who want a challenge as the club aims at connecting generations, communities and to provide dreams and excitement. To provide an outlet that would make me want to socialize and feel welcome and value casual sports at any time."
Our company Premier Bank will resonate with the idea of Shonan Bellmare and will continue to support Shonan Bellmare as an official club partner for the children in the future for the local area.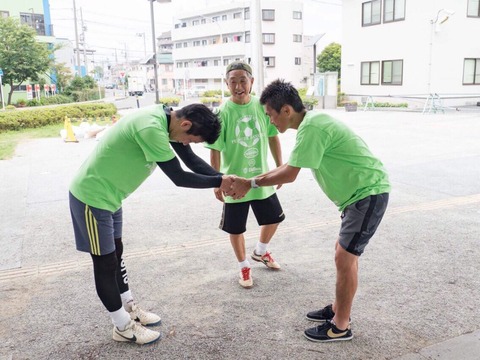 In addition, we are also providing our vision of Premier Bank, Ltd. "To create an one-of-a-kind investment company that continues to provide reliable value and happiness as value to the world with extraordinary and unrelenting efforts of human beings consistently." By balancing the philosophy of "Combining customer satisfaction and profit for our customers for customer satisfaction", all people involved will be happy, enjoying a rich life and creating relationships that can share in each other's joy. That is what I will aim for.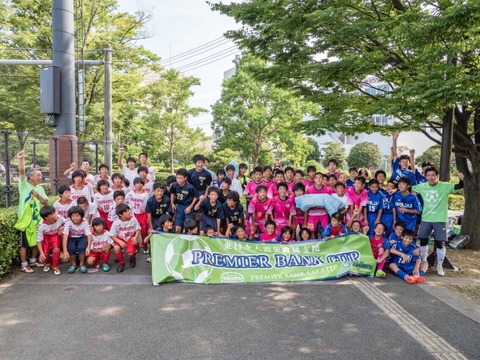 We have continued to operate with safety as our first priority within the financial industry while learning and enhancing team skills in line with that philosophy. Today, we hold business partners from small and medium-sized companies to large companies in Japan and overseas, and we are constantly purshing ourselves to realize further growth as a whole.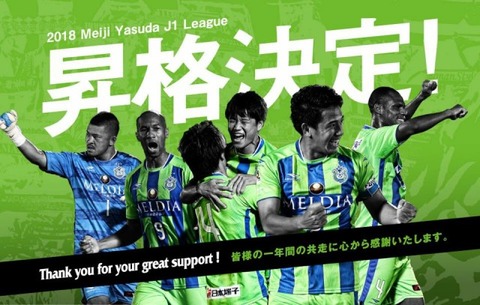 Premier Bank Co., Ltd. and Shonan Bellmare Co., Ltd. will cooperate in the future, rooted in activities enriching areas of our lives, we will plan and carry out enthusiastically for our customers.
I would like to humbly thank the Shonan Bellmare, Ltd. and Premier bank is looking to the future.
President and CEO of Premier Bank, Inc. So Mayama
Financial Consulting Seminar Details (No entry fee)
Date: March 14, 2018 (Wed) Make reservations as soon as possible !!
Details: From basic knowledge on overseas asset utilization to detailed contents and easy to understand points.
Capacity: 10 (For most applicants, it will be on first come, first serve basis)
Venue: Premier Bank Customer Support Center
Address: 28th Floor Shinagawa Intercity Building A Building 2-15-1 Minato-ku, Tokyo 108-6028 Tokyo
◇ Inquiries Toll free: 0120-266-018

● Free individual consultation are held afterwards



Premier Bank's Creed

We are commited that our primary responsibility is to all customers.
① In order to respond to the needs of each customer, all activities we do must be of qualitatively high
standards.
② In order to maintain profits, we must always make efforts to reduce costs.
③ Inquiries from the customer must be respond to promptly and accurately.
④ We have to offer opportunities for our customers to raise appropriate profits.
Our second responsibility is to all employees.
① Each employee is respected as an individual for their dignity and their value must be recognized.
② Employees must be able to engage in work with peace of mind.
③ Treatment must be fair and appropriate, the working environment should be clean, organized and
safe.
④ Consideration must be given so that employees can completely fulfill their responsibilities to their
families.
⑤ It must be an environment where employees' proposals and complaints can be freely made.
⑥ People with capacity must be given equal opportunities for employment, capacity development and
promotion.
⑦ We have to appoint a competent administrator and that action must be just and fair.
Our third responsibility is to the communities in which we live, work, and even to the global community of the world.
① As a good citizen, we must contribute to beneficial social projects and welfare and bear appropriate
taxes.
② We must participate in activities that contribute to social development, health promotion, education
improvement.
③ We must keep the facilities we use always in good condition and strive to protect the environment and resources.
Our fourth and final responsibility is for all people involved with Premier Bank.
① Business must produce healthy profits.
② We must try new ideas.
③ Research and development will continue, innovative projects are developed, failure should be
compensated.
④ Purchase of new equipment, maintenance of new environment, introduction of new products to the
market.
⑤ It is necessary to accumulate in preparation for adversity.
Only when all these principles are executed, we are convinced that stakeholders can enjoy legitimate
rewards.




Premier Bank's Workplace Philosophy- S.O.F.T.
S. Speed / Simple
●Speed
When work opportunities arise, people take the initiative upon themselves rather than waiting for someone else to raise their hands. Ideally it is "a workplace that hits if you strike" to respond quickly without delaying work duties.
●Simple
In principle, the structure and rules of the organization are simple. When rules become complicated, employees' autonomy or speed is lost.
O. Open-mind / Opportunity
●Open-mind
In the present age where values are diversifying, it is necessary to have an open-willingness to accept all people and people who are in different positions.
●Opportunity
In a workplace, it is necessary to give opportunities equally to everyone and anyone.
F. Fair / Flexibility
●Fair
If you clarify personnel evaluation criteria and do not stick to fairness, the merit system does not work.
●Flexibility
When an unexpected situation occurs, it is important to respond flexibly without being bound by "precedent." Judging things rigidly because "there is no precedent" will not help innovation.
T. Transparency / Team work
●Transparency
If information is not shared, the circulation of information within will be worse.
●Team work
Work is not done by individuals but by a "team." In order to improve team work, it is our important task to think and act not only on our own but as well as part of a team.
"The President himself takes the initiative, working hard and brightening up the workplace and does not forget to smile even during tough times."