2005年08月26日
2005年08月23日
スピッツの夏やわ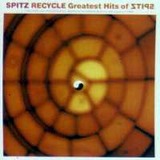 また久しぶりやね、この夏なんて花火が最高やったわ、この前の亀川の花火はめっちゃきれいだったよね。好きな人と見る花火はいつまでも思い出に残るときやね。花火のあと温泉はどう。。。俺にとって別府の最高の温泉なんてやっぱ竹瓦温泉やわ。この前行っててすごくあつかった〜。困っててどうしようもなくていたとき入って来たおじいさんがお湯をとまってくれてよかった。
最近、スピッツの曲大好きになっちゃったねん。RECYCLEアルバムのほんまにいい曲多いね。1993年の初ヒット「君が思い出になる前に」から1998年の「楓」までの、スピッツの全ヒット・シングルを網羅した、究極のコンピレイション。ミリオン・セラー「ロビンソン」「チェリー」「空も飛べるはず」を含む、全13曲。みんなぜ聞いてください〜
ちょっと英語でも書くつもり。日本語でまだ俺の気持ちを書けへんわ。
After a long time I really feel there is a soft corner inside me which makes me to listen to very romantic songs and love songs.Of course in Japanese. I surprise sometimes myself why whole of my dreams and aims coming out of my mind which had been stored for more than a year. Over the past one year it was very painful and sad full. My close friends know how I suffered while breaking-up with much loved-one in the world. (Why loving a Japanese girl hurts this much!!??) Actually that incident made me to make as much as friends that I can come up while making much interaction with other friends.
Fortunately, Joining "La Banda"was a very good move. I will always the praise the decision to take me in to "La banda"where being with the members made me to re-organize myself and took me to the new destinations of friendship.
When I write this blog I remember my last blog was even criticized.
It some times encourages me that someone has time to read my blogs and I have something critical.but put aside those critical stuffs.bcos "I will be the same forever"
Ok.Whats new ……I just was thinking what were my ambitions and dreams.
I wanted to gain a wide knowledge of Geography and History eyeing a Diplomat career. But after coming to Japan my old dream of becoming a pilot also emerged. Though now I prefer to work for a Japanese firm possibly an automobile or an Aviation firm.
Other things are…
White water rafting which I love to do in Tokushima.
Indoor Rock climbing、
イカ釣り(catching squid)、
Fossil hunting、
Writing a novel based on a very different love story、
Adventure tours such as camel tour or Paris to Dakar rally、
Hunting、
Fashion design、
Horse Riding、
Base ball(ソフトバンク ホークスの松中のホームラン見たいな) 、
Cooking new menus、
Diving、
Listening to piano (I really wanna listen when my friend Rosa plays piano)
剣術(Japanese fencing)
弓道(Japanese Archery)
Wanna see an Independent Kashmir and Chechnya
Volunteering for helping starving Children in Africa
Learning Korean, French and Hindi
Thanking my grandma for preaparing お弁当 in the early morning while I go to hockey practice 10 years back when I was in Junior school.
chilly morning walk and foggy evening walk

with loved one.
2005年07月04日
2005年01月22日
2005年01月17日
2004年12月04日
2004年11月20日
2004年11月10日