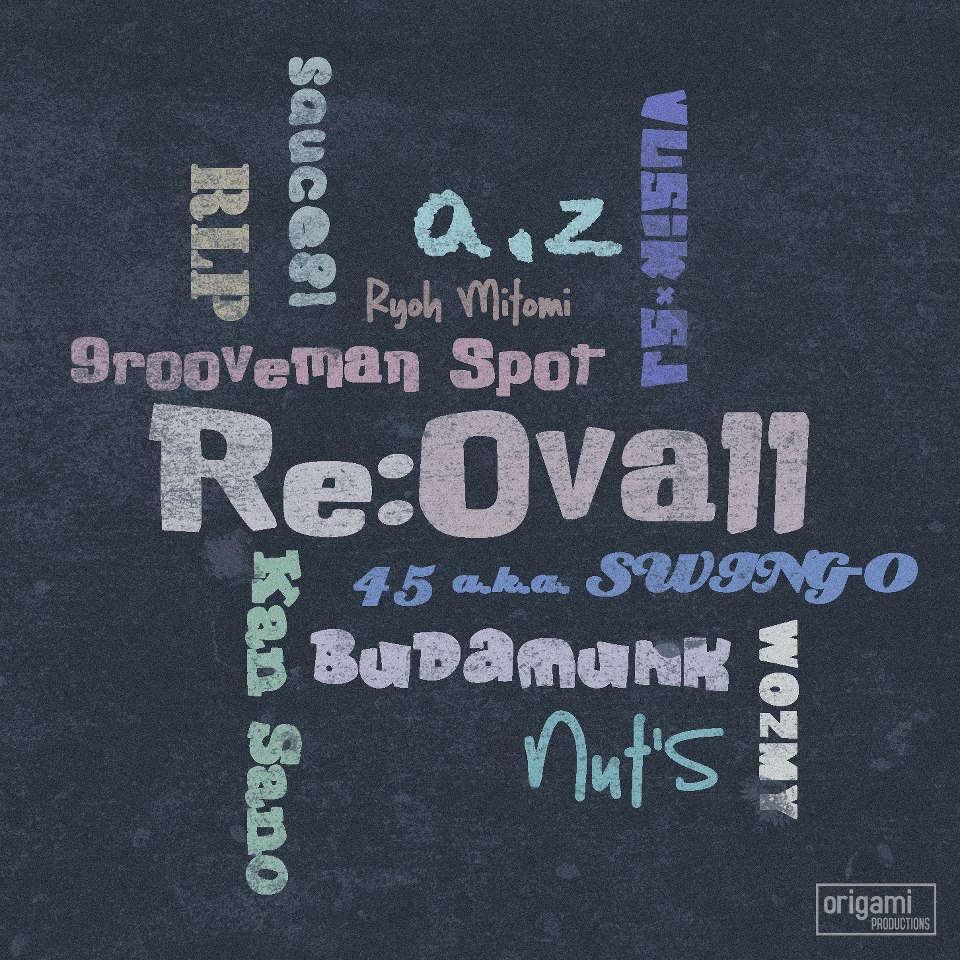 "Re:Ovall"
Artist :
Ovall
Label :
origami PRODUCTIONS
Tracks List:
1. Un Digicode (RLP Remix)
2. STAR (FUTARIGOTO Remix)
3. Liquid Mental (a.z remix)
4. STAR (Kan Sano Remix)
5. Open Your Eyes (grooveman Spot Remix)
6. PLANET feat. Akhenaton from IAM (sauce dirty-one remix)
7. PLANET feat. Akhenaton from IAM (sauce81 at rework)
8.
Giraffe (Ryoh Mitomi Remix)
9. Mr. Smith (Nut's Remix)
10. Liquid Mental (Budamunk Remix)
11. Giraffe (Wozmy Remix)
12. Giraffe (45 a.k.a. SWING-O remix)
My latest remix is released on Japanese label, origami PRODUCTIONS.
And original track is produced by Ovall.
If you are interested in this album, please check the following link. You can download these tracks.
* It is necessary to register on "Oshite".
Oshite:
http://oshite.net/