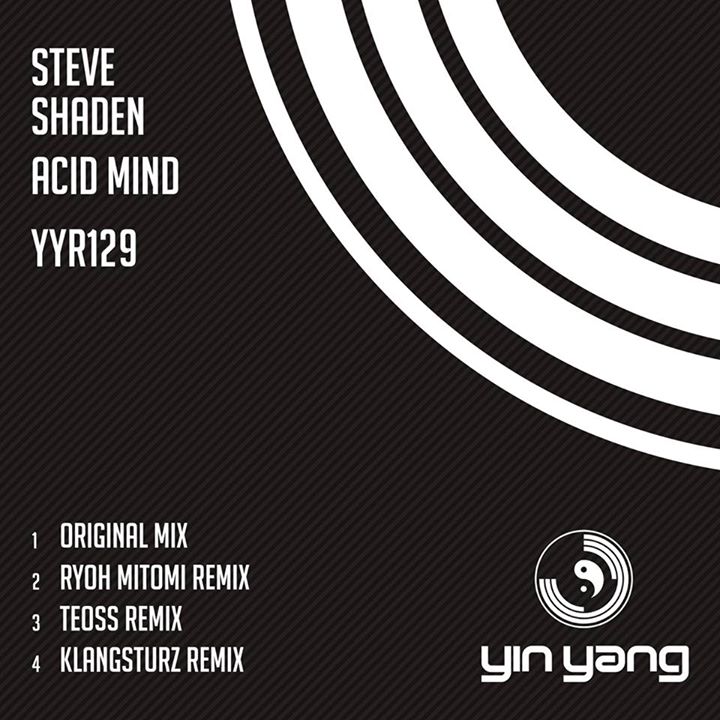 "Acid mind"
Cat No : YYR129
Artist : Steve Shaden
Label : Yin Yang Records
Tracks :
Steve Shaden - Acid Mind (Original Mix)
Steve Shaden - Acid Mind (Ryoh Mitomi Remix)
Steve Shaden - Acid Mind (Teoss Remix)
Steve Shaden - Acid Mind (Klangsturz Remix)
Below is a message from Pete Gawtry who is a manager of Yin Yang Records.
Here we go again with Italian supremo Steve Shaden with Acid Mind.
A great sexy track track of the highest production, rolling bassline and dark haunting vocal and supremo techno stabs. Steve is a bit good at making dance floor techno (isn't he!). A belting original. I think your dance floor will enjoy. Killer!!
Remixes by the Yin Yang crew..
First up is new Yin Yang hero Ryoh. This Japanese geezer knows how to do it. He takes the original and makes a kick ass re-edit of his own. Mind blowing..
Teoss is next.. He goes balls deep with his interpretation of the original. Mind melting vocals with great sequencer skills. Very nice.
Finally a massive remix by Klangsturz. This guy is on fire.. Takes the original parts, chews them up and spits them out into this killer rendition. Real techno sexy as techno that melts your mind. It's standing on the dance floor looking round you at how wrecked everyone is. I LOVE IT.
I love all of them. Original and remixes. Which is the one or two for you?