(以下は、シェアのクラウドファンディングの内容を英訳して掲載しています)
Imagine being sick in a foreign country where you cannot understand the language.
How difficult it must be to communicate your symptoms in a language that is not your own while enduring the pain and sickness.
Did the Doctor understand what I said? Are there any misunderstandings? What is this shot for? How much money will this cost? What happens if I don't have medical insurance?
I am a nurse that provides health support to foreign migrants living in Japan.
I am Yuko Yamamoto, working at a Non-Governmental Organization called Services for the Health in Asian & African Regions (SHARE). While I was studying to be a nurse, I volunteered to teach Japanese to foreign migrants. From my new foreign migrant friends, I heard many stories about the difficulties they faced when they became sick. In one story, a migrant went to the hospital suffering from back pain. While not understating anything the healthcare service provider was saying, the migrant took many medical tests, and ended up with a JPY 500,000 (approximately USD 5,000) medical bill. In another story, a migrant asked the son attending a Japanese Evening High School to provide translation at the numerous hospital visits, as the migrant could not afford to hire a translator. The son, who missed too many school days in order to support his migrant parent at hospital visits, could not graduate.
From that experience, I realized I wanted to do something to help migrants facing barriers to healthcare.
While working at the hospital, I began to volunteer at place that provides free medical consultation to foreign migrants. Furthermore, as a Japan Overseas Cooperation Volunteer, I went to Honduras to work at a health center. In Honduras, I became 'sick patient in a foreign country'. That experience hit home for me as for the first time, I understood the fear of being sick in a country where I could not understand the language. Through this experience, I decided on my lifework to help foreign migrants facing healthcare barriers.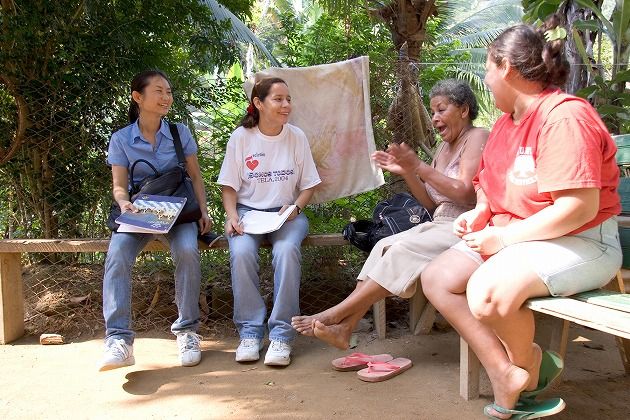 With your support, we would like to carry out the following to help foreign migrants:
1) Dispatch Medical Translators in Emergency Cases.
In countries such as the US and Australia, the provision of medical translators is guaranteed by law.* However, we have yet to realize the same in Japan. Beginning with Tokyo and surrounding prefectures, we set out on a challenge to dispatch medical translators as soon as we receive contact from a health service provider. We would like to use the know-how we gained from this challenge to help us when we eventually bring the medical translator system nationwide.
*laws may vary by state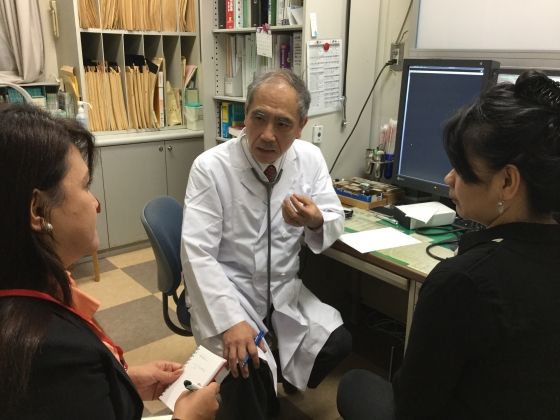 2)Improve Health Telephone Consultation Services
I currently provide health consultation as a staff of the Migrant Health Program at SHARE. Consultation phone line opens 3 days a week from 10:00-17:00. Majority of the calls comes from healthcare service providers nationwide, facing difficulties with foreign migrant patients. Although the number of calls continue to rapidly increase, we only have two staffs that can provide health consultation. SHARE would like to increase the number of staff,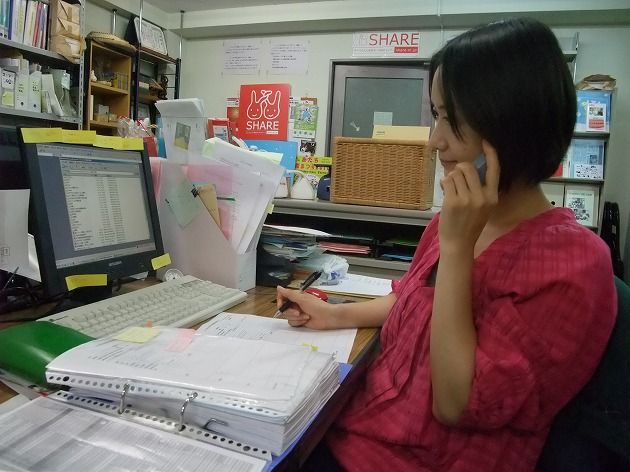 3) Provide Seminars for Healthcare Service Providers
Where can we ask for translators? What are the differences among residency status? Can a migrant patient register for health insurance if he/she currently do not have one? How can we be culturally sensitive?
Healthcare service providers encounter a variety of problems and questions with a foreign migrant patient. They consult with SHARE to get information and find measures to overcome the problems. At the seminar, health care service providers will learn about the problems faced by migrant patients and learn the know-how to support the migrant patient. Furthermore, the seminars are a good opportunity for them to learn about medical translators. SHARE would like to hold two seminars a year to increase the number of healthcare service providers to understand migrant health.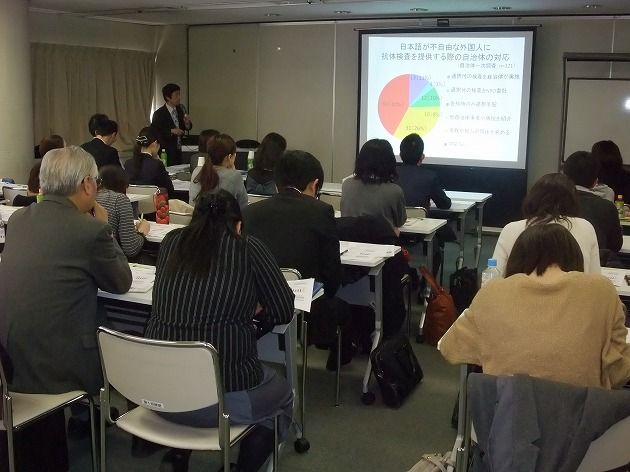 I Want to Be Proud of a Country that is Kind to Foreigners!
I decided on Crowdfunding because I want as many people as possible to learn about the problems faced by migrants in accessing quality health care in Japan. I hope that by sharing this problem with many people, we can come together to create a solution. The Tokyo Olympics takes place in less than 4 years. Many people from all over the world will come to Japan, and some will need healthcare support. Until that time comes, we need to build up our ability to support the health of foreigners. Even a small amount will make a difference. Please provide your support!
Message from the Dr. Toru Honda, Chair of SHARE
The National Migrant Health Program of SHARE began in 1991. SHARE provides face-to-face consultations and support activities with health care providers and migrants; free health consultations in Tokyo, Chiba and Kanagawa Prefecture; telephone consultations in multiple languages; and dispatch of medical translators. For over 25 years, throughout all our activities, we have always continued to emphasize quality, and understanding of the rights, needs and unique situation of each migrant living in Japan.
With agreement by the United Nations and international society, Universal Health Coverage (UHC) is seen as a pillar of healthcare provision. The Japanese Government has been championing UHC worldwide as Japan has a proud historical legacy of providing national health insurance coverage for all its citizens after World War II. (However, the national health insurance does not necessarily include non-citizens depending on residency status.) SHARE is working for Universal Coverage that includes migrants so that Japan can be a more generous and prosperous society that can live together with people of different ethnicities. Please provide your support!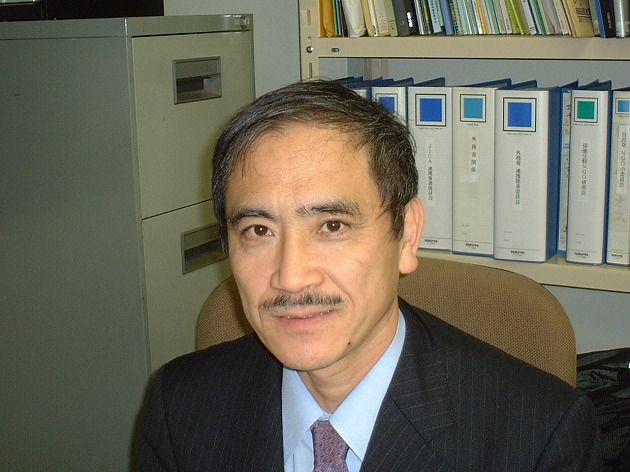 Toru Honda
Chair of SHARE. Doctor at Taito-Ku Asakusa Hospital. Volunteer at Sanya Sanyu Clinic.
Thoughts of Dr. Toru Honda
http://blog.livedoor.jp/share_jp/archives/cat_342979.html
Appearance on NHK Professional: Sanya o Sasaeru, Iryou no Magokoro
http://www.nhk.or.jp/professional/2013/0617/
Services for the Health in Asian & African Regions (SHARE)
SHARE is an international health NGO founded by doctors, nurses and students in 1983. SHARE strives to create a society where everyone has access to healthcare. SHARE currently works in Cambodia, East Timor and Japan.
http://share.or.jp
Breakdown of Expenses
1) Dispatch of medical translators: interpreter fee and transportation
2) Health telephone consultation: personnel and communication
3) Convene seminars for healthcare service providers: venue, transportation, speaker's fee and print materials

We, SHARE, are challenging "CROWDFUNDING", since we started it from Oct. 1, 2016.
Your kind donation is most appreciated to enable us to start the activities introduced here.
Please click the following Link for donation.


Yuko Yamamoto
Program officer, Migrant health program in Japan