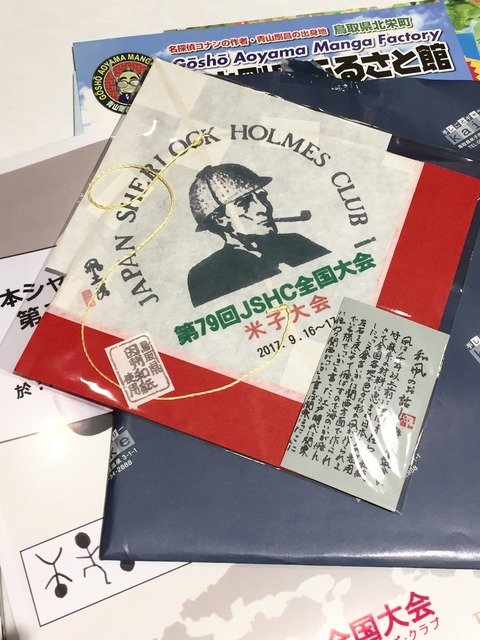 Japan Sherlock Holmes Club 2017 Summer convention was held on September 16-17 at Yonago, Tottori.
Yonago is a city of east Japan, face to Japan Sea.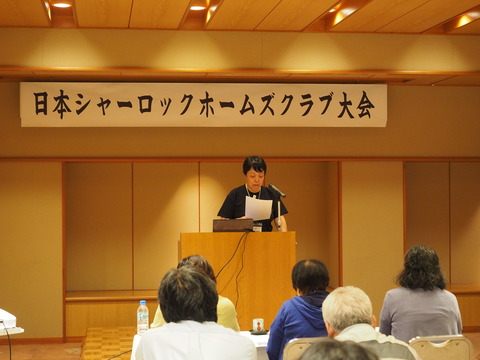 Ms.Shigaki reports JSHC activities.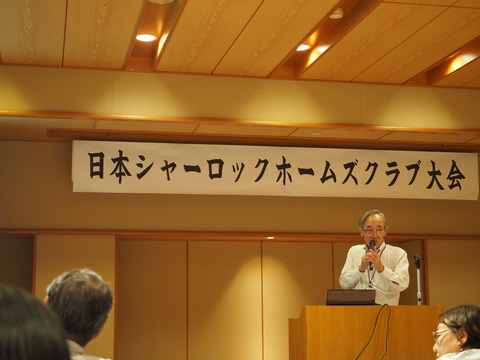 Mr.ARAI Kiyoshi, BSI talks *Tottori and Sherlock Holmes*. He is a Sherlockian bibliographer, and refered to translators or adoptators of the Canon who had relationship with Tottori.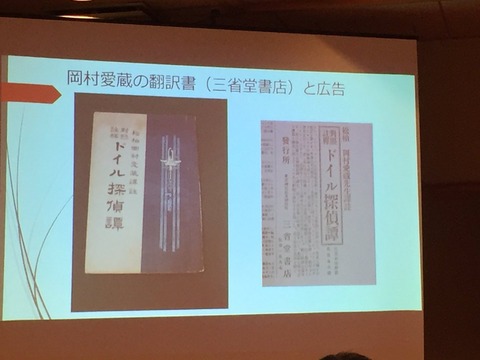 *Doyle's Detctive Stories* translated by OKAMURA Aizo
Okamura is an English literature scholar one hundred years ago.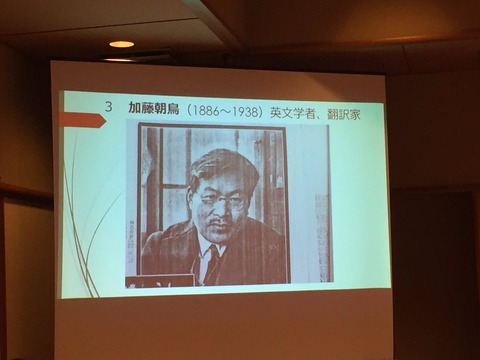 Kato Asatori (1886-1938) is also an early translator of the Canon.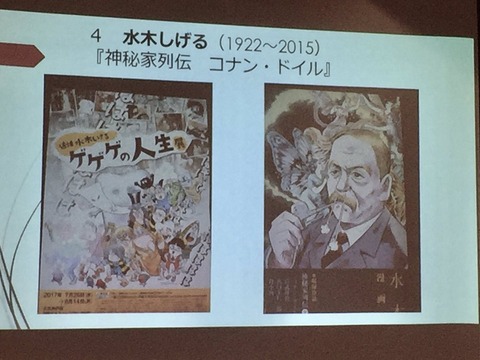 Mizuki Shigeru, famous catroonist, wrote a short bioggraghy of Conan Doyle as a spiritualist.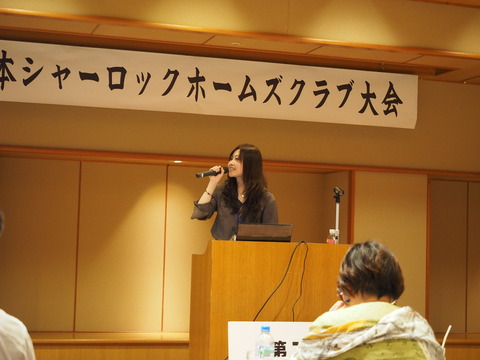 Ms. WASHIHIRA Kei talked *Meitantei Conan and the Canon*.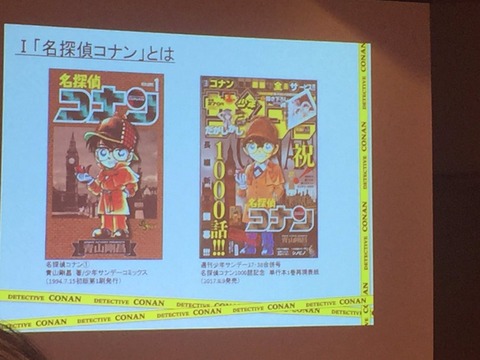 Already English translations were published, as you know.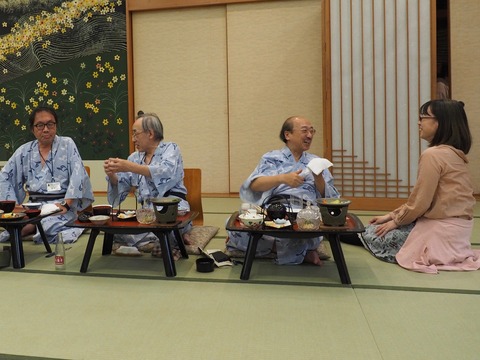 Japanese sytle party, ENKAI.
Very pleased Mitch Higurashi, BSI, and ARAI Kiyoshi, BSI.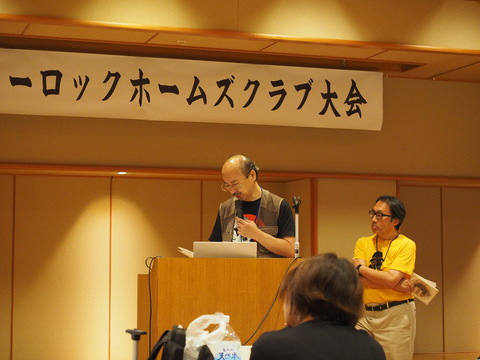 Mitch talked on unveiling ceremony of London Holmes stature 18 years ago.
Young Mitch!!
Thank you for your nice photos, AKEYAMA-san!!