2006年01月25日
ぜんぜん面白くない
Yesterday, I heard a bad news, I am going to have upgrading course during June, September and November holiday, which means I cann't go to Europe in June, neither can i go back to Beijing in Dec.

so sad...
It has been long since I laughed until death. Yes, I did go for some parties, outings with friends, but don't know why I couldn't say I fully enjoyed myself. Also, I found myself getting tired very easily. Sometimes, I wanna do something, but feel lazy to do anything. Am I getting old?! oH, NOooooo!
I need to find something to spice up my life! What shall I do?
2006年01月21日
人間の証明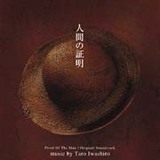 The way towards future is not to escape from the past, but to face it.
Sometimes, the past will never be forgiven, but there is no need to create any more hatred.
After knowing the ugly past, I decided to look forward with a hope.
Thank you, Morimura Seiichi-San. You are a real HERO! I admire your honesty and courage. And , I do, respect you, ALOT!