知人から彼の所属する組織の昇格者の通知書を見せて貰った。自分の会社の通知は味も素っ気もないもので、「興味があるなら自分で調べろ」とでもいうようなものだった。過不足無く昇格者の履歴なども通知してあるところが素晴らしいと思った。
Announcement from C. C. Director Dr. L. H. G.
SEPTEMBER 14, 2018
Dear Colleagues,
I am delighted to announce that R. S, MD, PhD, will become the new Deputy Director of D-F. C. C.
R. succeeds D. L., MD, who has been the only person to hold the position of Deputy Director since DF.C.C. won NCI designation as a comprehensive c. c. consortium in 1999. We are fortunate that D. will remain an active member of the DF.C.C Breast Cancer and Cancer Genetics research programs after stepping down as Deputy Director.
R. is an inaugural member of DF C. C. who currently serves as leader of the Gastrointestinal Malignancies program. At DFCI he is a medical oncologist and laboratory investigator in the Gastrointestinal Cancer Center and is Professor of Medicine at HMS. He is also co-director of the Cancer Program and member of the Executive Committee of the H. Stem Cell Institute. He is a member of the American Society for Clinical Investigation and the Association of American Physicians.
R. has held positions at H. institutions since the time of his post-graduate training. After receiving his MD and PhD from the University of Michigan, he completed a residency in internal medicine at B. and a fellowship in medical oncology at DF. As a postdoctoral fellow at B. working with S. O., he investigated transcriptional regulation and hematopoiesis(造血発生, 血球新生, 造血). R's laboratory now studies mechanisms of development, cell differentiation, and tumorigenesis(腫瘍発生, 腫瘍形成) in the gastrointestinal tract, with particular focus on transcription factors and chromatin states. He is a project co-leader on the DF C.C. Malignancies SPORE and collaborates with others across the DF C.C. institutions.
Succeeding D. L. will be no small feat. For more than 20 years D. has been the guiding force behind the success of DF C.C.. At the beginning D. co-chaired the 40-person grant planning committee that convened in the summer of 1997 to establish the founding vision of our consortium cancer center, and through his non-stop efforts since then our cancer center has grown to more than 1,100 members. He has worked tirelessly with T. J. at the K. Institute for Integrative(統合) Cancer Research at MIT to secure private funding in excess of $34M to establish and sustain the B. Project, a unique inter-cancer center program between DF/HCC and MIT which has funded 46 collaborative research projects since 2012. His devotion to DF/HCC has been a true labor of love that has been critical to our lasting success as a consortium. We all owe D. a debt of gratitude for his service on our behalf.
R. will work with D. on the transition in the coming months, until he fully assumes the Deputy Director role in March 2019. Please join me in congratulating R. in his new role.
Best regards,
L. H. G., M.D.
Director, DF C.C.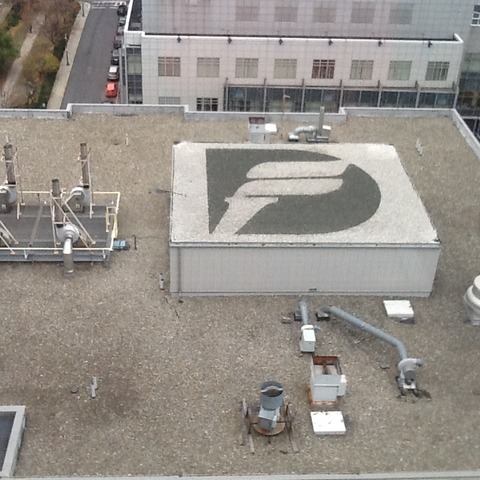 タグ :