こっそりとなされたことと聞くと 不正や不実のことのように 高校生の時の自分は思っていた。しかし世の中に不正義が蔓延っている時には 正義を実行するのに furtivelyになされることがあるのが だんだん分かって来た。真っ当な研究も時の政権によっては 不都合なことがあるからsecretivelyになされる。それしても日本の学問の自由は どうなるのだろうか?老人が心配しても始まらないのだが...。
Rangakusha were students, more or less furtive, of "Dutch learning" — of Western science generally, wisps of which were filtering into Japan via a handful of Dutch traders confined to an island off Nagasaki. This was Japan's sole window on the outside world throughout the long years of sakoku (closed country).
(The Japan Times: May 20, 2018 by Michael Hoffman)
furtive = ˈfəːtɪv/
1Attempting to avoid notice or attention, typically because of guilt or a belief that discovery would lead to trouble; secretive. 'they spent a furtive day together' 'he stole a furtive glance at her'
1) I didn't miss the furtive glance he cast around to check if anyone was looking.
2) There is something in a furtive glance of eyes on the subway, or from the passing crowd that does not tend to permanence.
3) Micromounters are looked upon as some sort of secret society that does furtive things under microscopes for inexplicable reasons.
4) For her part, Christine noticed the partially furtive glances, and it saddened her more than she would've cared to admit.
5) Taking a furtive glance around for his father, Joe considered his next move.
6) And they do not want male waiters casting furtive looks and breathing down their necks.
7) Someone else appears to be indulging in a furtive attempt to see what they can get away with.
8) I took a furtive look around, digested the unfamiliar surroundings, and backtracked.
1.1 Suggestive of guilty nervousness. 'the look in his eyes became furtive'
1) The two exchanged furtive glances in slight panic at this last comment.
2) Arnold, even as he issues obligatory denials, is, unlike Bill, neither furtive nor guilty.
3) There was nothing furtive or nervous about him - it was as if he was perfectly entitled to be there.
4) There was a sudden wave of tittering from my daughter's classmates and furtive looks.
5) Instead it's a candid admission he once lived the furtive lifestyle of a sinister international beer villain.
6) It's almost unbearably tempting to suggest a furtive flick on the nose.
7) From the positions of the heads and eyes, do they look honest and straightforward, shy, or furtive and untrustworthy?
8) He casts a furtive, almost embarrassed glance around the nearby area.
9) The ferocious snarl of the Tyrannosaurus Rex has been replaced by a furtive shameful glance.
Origin
Early 17th century: from French furtif, -ive or Latin furtivus, from furtum 'theft'.
furtive/ˈfəːtɪv/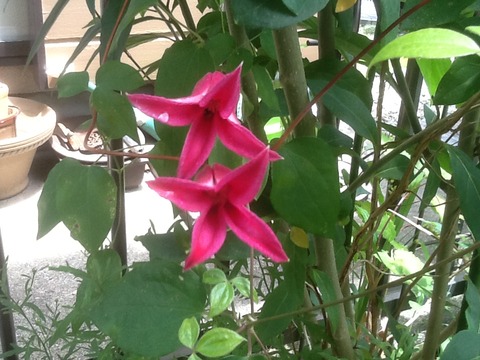 タグ :