この投稿にコメント、を残してくださった方に、スターウォーズ系のクロスステッチモチーフを差し上げます!  
好きなStar Wars キャラクターは誰ですか?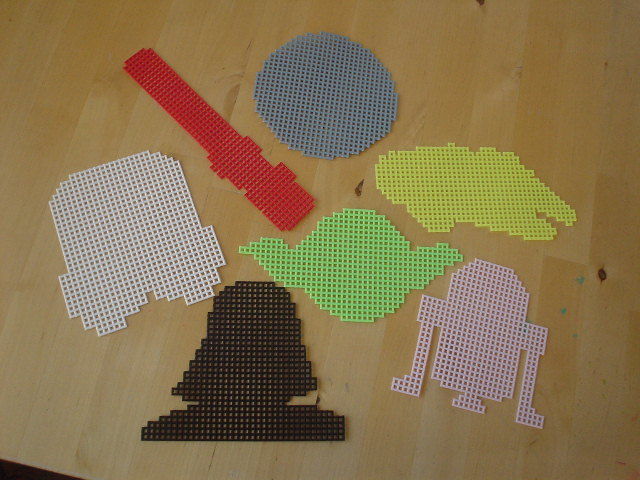 国際便でも大丈夫ですよー。 その為にモチーフだけね。 (毛糸や針は使い切ってしまって無いのだ。)
締め切りは17日(米国東海岸時間)、抽選で当選者を決めます。 
This is a giveaway post!
Chee has shown interest in Star Wars recently, so I've been working on motifs. I'd like to share them with someone with Star Wars on their mind.
Please leave a comment, of who your favorite Star Wars character is, to this post to win a Star Wars cross stitch kit. Kit does not include yarn or needle.
Giveaway is open till the 17th, and the winner will be chosen randomly. I will ship International. good luck!