PiNG AMBiENCE Volume 2
The second in an ongoing series, a compilation of music from
AMBiENT PiNG performing artists. Available at the PiNG from
PiNG THiNGS.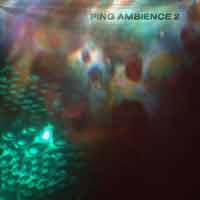 Featuring music from
dreamSTATE + Susanna Hood,
Alpha Wave Movement,
Sylken, Paul Royes,
Anomalous Disturbances,
earotica, Solipsystem,
karmafarm, Aidan Baker,
Styrohead, URM, Sara Ayers
and James Johnson.
Available online at ping things.
Soundscape musician Sara Ayers interviewed by Paul Berkin of Poughkeepsie Live.