So is all said at once. Virtue is the link of all perfections, the center of all the felicities. She makes a person prudent, discreet, sagacious, cautious, wise, courageous, thoughtful, trustworthy, happy, honored, truthful, and a universal hero. Three things make a person happy - health, holiness, and wisdom.
Virtue is the sun of our world, and has for its course a good conscience.
She is so beautiful that she finds favor with both God and man. Nothing is lovable but virtue, nothing detestable but vice. A person's capacity and greatness are to be measured by his virtue and not by his fortune. She alone is all-sufficient. She makes people lovable in life, memorable after death.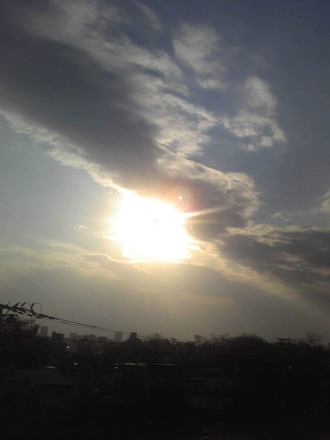 this morning sunlight with clouds protection@5:54AM